Cannabis Food Show Chicago Postponed To November 16, 2021
Cannabis Food Show announces their event in Chicago on November 16, 2021.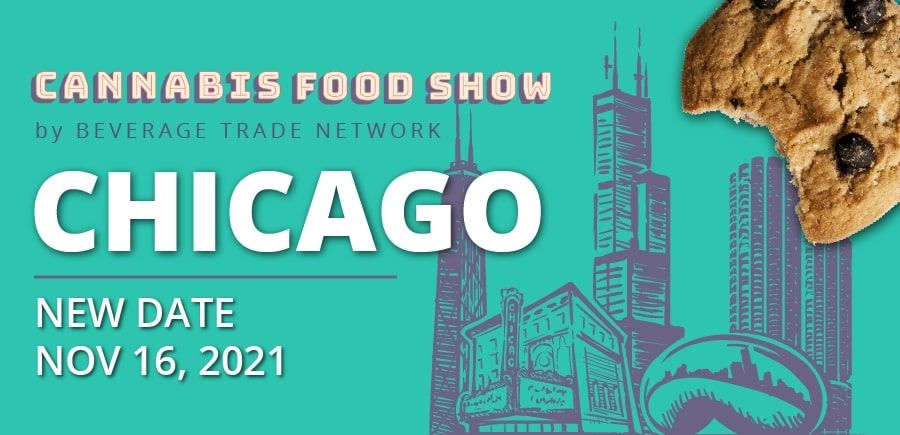 April 28, Chicago.
In the interest of addressing the health and safety concerns of our stakeholders, we have decided to postpone the Cannabis Food Show Chicago to November 16, 2021.

By scheduling the show for November 16, 2021, we are confident that we may execute the show safely considering that most of the US will be vaccinated in that timeframe. This will allow us to attract buyers and visitors from all around the US which will help the exhibitors.

The event will happen at the same location - Midwest Conference Centre in Chicago with the same event times. For more information visit http://www.midwestconf.com/.

"Following a review of what BTN needs to accomplish to ensure a successful Cannabis Food Show event in Chicago, it was determined to hold the Chicago event on November 16, 2021. November gives us a great chance to attract good quality buyers and also perform the show in a favorable and safe way" says Sid Patel, BTN CEO, and Founder."

For more information, please contact Brian Smith, Cannabis Food Show Operations at Brian@beveragetradenetwork.com.
About Beverage Trade Network
Beverage Trade Network (BTN) hosts and organizes competitions, events, trade shows, expos, and tastings for the alcohol beverage trade around the world. Popular events include the London Wine Competition, the International Bulk Wine and Spirits Show in New York City, and the International Bulk Wine & Spirits Show in San Francisco, London, and Shanghai, Cannabis Drinks Expo, Cannabis Food Show, USATrade Tasting in New York. For more information on Beverage Trade Network: www.BeverageTradeNetwork.com
Exhibit your brands at the 2021 Cannabis Edibles Expo and meet 1000+ visitors including dispensaries, distributors, investors, and press under one roof. Book your exhibitor spot now for $1600. (20% off if exhibiting at both venues)