10 most popular Cannabis Influencers you should check out
If you are interested in the Canna-Industry, here are some people you should know about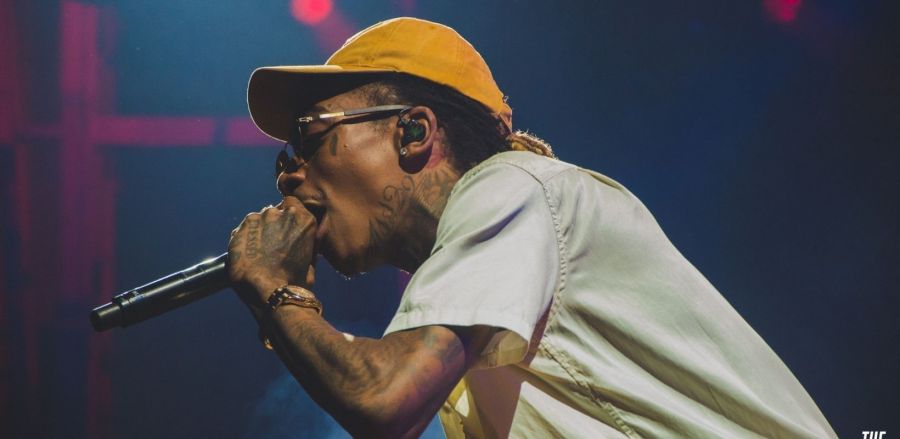 24/06/2021
With the restrictions on cannabis product marketing, the industry is turning to cannabis influencers. Cannabis influencers are much more than a marketing fad. Cannabis influencers include chefs, mixologists, writers, and review critics. According to Foot Traffik, even outside of the cannabis industry, 92% of consumers prefer recommendations from friends and family to advertisements. Insider knowledge and word of mouth have enormous value and clout in the cannabis world.
If you're looking for cannabis influencers, this blog can help.
Steve DeAngelo
Steve DeAngelo is a cannabis rights activist in the United States who advocates for cannabis reform. Also, a globally recognized cannabis leader dubbed "The Father of the Legal Cannabis Industry"
He has organized grassroots community campaigns, appeared on national television networks, and created a model medical cannabis dispensary to advocate for legalization.
DeAngelo is the Co-Founder and Emeritus Chairman of Harborside Inc., a publicly-traded company on the Canadian Securities Exchange.
Source: Rolling Stone
Michele Ross
Dr. Michele was the first female scientist to appear on reality television when she appeared on the hit CBS reality show Big Brother in 2009. Dr. Michele is stress management and weight loss expert who wrote Train Your Brain To Get Thin: Prime Your Gray Cells For Weight Loss, Wellness, and Exercise (2012).
She uses medical marijuana to treat fibromyalgia, increase energy, and shed pounds. She wrote the book Vitamin Weed: Get Healthy, Not High (2015)
She was diagnosed with multiple illnesses, including fibromyalgia and PTSD. Using a combination of cannabis, kratom, medicinal and psychedelic mushrooms, Ayurvedic medicine, yoga, diet, and mindset work, she was able to get out of a wheelchair and off her 10+ prescriptions.
Source: Dr Michele Ross's Facebook
Wiz Khalifa
Wiz Khalifa's real name is Cameron Jibril Thomaz. He is a rapper, singer, and songwriter from the United States. In 2006, he released his debut album, Show and Prove, and in 2007, he signed with Warner Bros. Records. In 2008, his Eurodance-influenced single "Say Yeah" received urban radio airplay and charted on the Rhythmic Top 40 and Hot Rap Tracks charts, becoming his first minor hit.
Khalifa is currently sponsored by The Cookie Company, a medical marijuana dispensary that sells his "Khalifa Kush" (KK) strain, which he co-created with RiverRock Cannabis.
In addition, Khalifa appeared in a cooking show with Martha Stewart and Snoop Dogg in 2016, where weed was the main ingredient.
Krishna Sai Andavolu
Weediquette, a cannabis-themed show on Viceland, is hosted and produced by Krishna Sai Andavolu. On the show, he investigates how legalization has expanded the cannabis industry in various parts of the United States and beyond.
He also profiles people who use medical marijuana for PTSD and cancer treatment in several episodes. Given his connection to the green plant, it's no surprise that he's one of the most well-known cannabis influencers.
Source: everipedia.org
Seth Rogen
Seth Rogan, a comedian, has appeared in stoner comedies such as "This Is The End" and "Pineapple Express." So it's not difficult to connect Rogan to cannabis. He has, however, taken his cannabis association a step further.
He co-founded Houseplant, a marijuana company based in Canada, with his filmmaking buddy Evan Goldberg. The company is not only focused on creating new strains, but also on educating users on the various strain varieties and how to consume them.
Source: nme.com
John Berfelo
This cannabis influencer fell from a height of 28 feet onto concrete in 2005. During his treatment, he became a case study for how cannabis can help with pain relief. Following major surgery in 2008, he relied solely on cannabis and natural amino acids. That marked the start of his cannabis education.
John Berfelo taught himself how to grow cannabis and medicines over the years. He hopes to share his knowledge with other cannabis enthusiasts through his YouTube videos.
Source: vancouversun
Sydni
Sydni focuses on the promotion of cannabis-based products. She has a series called "Different Strains, Different Pains" on her Instagram page. Every Monday, she releases a new episode to raise awareness about cannabis and its use. She has previously organized an event that brought together various cannabis vendors.
Source: Instagram
Positive Smash
On social media, this cannabis influencer is known as "Positive Smash." She uses her YouTube channel to promote a cannabis-based lifestyle. She creates legal weed reviews, video smoke sessions, product reviews, and cannabis-related educational content.
Source: Instagram
Alice Moon
Alice Moon is a creative thinker whose cannabis insights have appeared in publications such as High Times, LA Weekly, Civilized, and Viceland's Bong Appetit.
Moon rose to prominence after developing the 2017 app Swallow, which guided customers in finding the right edible based on dietary restrictions.
Moon's Instagram is fun and upbeat, but she also delves into more serious issues, such as the nausea-inducing Cannabinoid Hyperemesis Syndrome, which she was diagnosed in 2018.
Source: Instagram
Aaron Justis
This cannabis influencer is the President of Buds and Roses, a cannabis retailer based in Los Angeles that prides itself on providing high-quality cannabis products.
Throughout his cannabis journey, Aaron has been a driving force behind cannabis reforms at the local, federal, state, and global levels. He is also a member of the California Cannabis Industry Association and the National Cannabis Industry Association's boards of directors.

Source: Instagram

Exhibit your brands at the 2021 Cannabis Food Show and meet 1000+ visitors including dispensaries, distributors, investors, and press under one roof.
Book your exhibitor spot now for $2400. (20% off if exhibiting at both venues)
Book Your Spot At:
Looking forward to meeting you again next time.