We asked 7 experts: What's one tip for newcomers in the canna-world?
Before starting your own cannabis company, look at these tips given by entrepreneurs of the cannabis industry.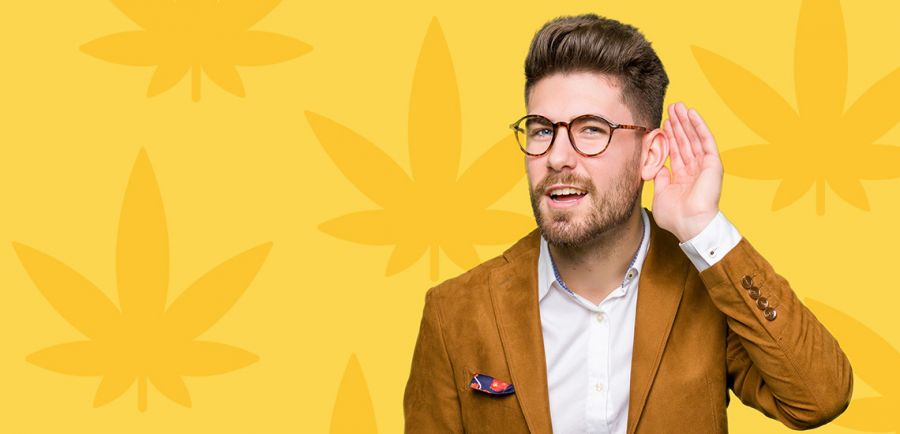 17/04/2020
With a number of states allowing cannabis dispensaries to operate during Covid-19, one this is sure, the Cannabis Industry is thriving and is ready to flourish in the years to come.
Cannabis edible brands are seeing a rise in sales in spite of lockdown in some areas. In an interview with Nosh, SoRSE Technology, a fully integrated CBD company, reported that their consumer purchases went up and they also saw an increase of 45% in B2B sales between February and March 2020.
And, if you're thinking to enter the cannabis world with your product or service, now is the time to look at business opportunities that you can start implementing once this pandemic is past us.
In the past few weeks, we have been taking interviews with the early movers and innovators in the cannabis sector. One question that we asked each of them was "What's one tip you would give someone who is looking to enter the world of cannabis?" Look at their answers before starting out in the canna-verse.
"Find a great partner to work with, let go of all your expectations, and brace yourself for a wild, wild ride. And never forget why it is you wanted to do this in the first place. Oh, and don't expect to get rich quick. Or perhaps, at all, TBD" — Stephany Gocobachi, Founder & CEO of Flour Child Collective, the first cannabis business to produce cannabis infused jam.
"This industry is full of opinions, and the reality is no one truly knows how to lead a cannabis industry. We achieved the #1 selling edible brand in the country through building it our way -- self-distributing, in-house manufacturing, not taking on investors, not working with strategic partners, and not following anyone else's path to success--and after a few months, at the age of 26, I completely stopped listening to anyone, and it allowed me to be nimble and pivot through the craziest industry our generation will get to experience. Chaos breeds character." —Aaron Morris, CEO and Founder of Wyld CBD, one of the largest edibles brands across the united states.
"If you're just in it for the money, this is the wrong industry for you, it's the wrong reason. You need to want to help people, that's why we do it. You need quality products. I believe that 7/10 products aren't worth using. Know your source, know your lab tests, learn about the ingredients listed in those products, most people don't care, but we do." — George Martorano, cannabis legend, and owner of Hip Hemp Cafe.
"Find your niche. Perfect your product. Work hard. Always be marketing. Most importantly, LOVE what you do and surround yourself with people who support your vision." — Sheila Dedenbach, President, SD Pantry Inc and Heavenly Sweet, a cannabis-infused edibles brand.
"I would tell them to be patient. Getting answers from your respective governing force takes time. Don't get frustrated." —David Yusfzadeh, Founder & CEO of Cloud Creamery, a cannabis-infused ice cream brand.
"Compliance, every decision made must be center on compliance." —Greg Phelan, COO of Incredibles, a cannabis-infused chocolate brand that has grown into Colorado's highest-volume, and the most nationally awarded, infused product company.
"The best advice I can give someone who is trying to get in the business it to read everything about it and surround yourself with the right people that will help to make your dream happen." — Miguel Trinidad, owner of Jeepney and Maharlika, Cannabis Chef, and alum at the Institute of Culinary Education in New York City.
Looking forward to meeting you again next time.