Heavenly Sweet: Have You Tried It Yet?
All Heavenly Sweet products are made with adult palate and lifestyle in mind using the best ingredients, state-compliance tested for safety, potency and consistency.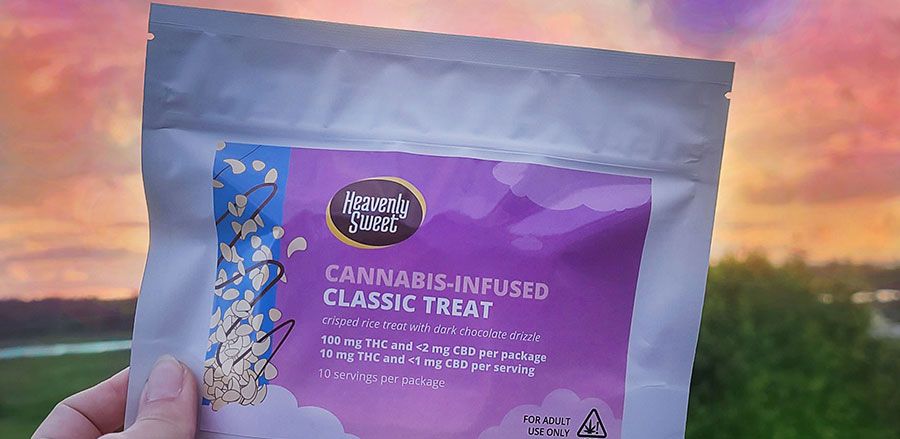 17/09/2021
Heavenly Sweet crafts a wide variety of premium award-winning edibles including; 30 ready-to-eat edibles, their Fast-acting Gummies; the fastest edible on the California market, seasonal products, and 2 concentrates (cannabutters). All products are produced in their facility by qualified product craftspersons and are subject to multi-phase rigorous quality-control standards. They guarantee all their products. Your satisfaction is their only goal.
Heavenly Sweet products are made using the finest quality ingredients and prepared adhering to the highest standards. All products are prepared by experienced and knowledgeable staff in a fully licensed facility. Heavenly Sweet products are created with the adult palate in mind; incorporating satisfying flavor and textural combinations with accurate cannabinoid content. They carefully craft each product for accuracy, variety and to ensure safety and consistency for reliable effect.
When Heavenly Sweet began in 2008, there were no industry standards for dosing Cannabis edibles. In order to provide consistency, Heavenly Sweet created a guideline for dosing, so that customers would have a way to gauge cannabinoid content. In 2017 Heavenly Sweet adopted 10mg per dose which California state regulators recognized as its standard dosing schedule. Every product is state-compliance tested and clearly labelled so that consumers can make an informed decision.
Heavenly Sweet edibles are made with their own cannabutter infused with refined distillate derived from Sativa-dominant hybrid cannabis. They infuse every product with careful precision to maintain potency and medicinal benefits. Additionally, they test throughout the process to ensure quality and consistency. Their latest line of Fast-Acting Gummies is made from precisely dosed micro-technology isolate for accuracy and rapid-onset of effect.
Cannabinoid content is listed on each label and step-by-step instructions to determine your personal dosing can be found on the Golden Rules of Edibles page of their website. They make products with a variety of strengths ranging from 20mg in their 420 Bars line to their 4oz Medicinal Cannabutter with 2000mg THC. Whatever your personal dosage, you can easily apply it to ANY of Heavenly Sweet's delightfully satisfying hand-crafted items.
There are several delicious ways to enjoy cannabis edibles; a fast-acting Gummy, a chewy Fruity Treat or you can create your own using one of Heavenly Sweet's Cannabutter concentrates. Whatever product you choose, you can achieve your desired effect, discreetly, whenever needed.
They work hard to offer an extensive variety of satisfying and delicious edible options for your needs. Your satisfaction is their only goal. By taking all the guesswork out of the equation, Heavenly Sweet makes edibles easy. Meet them on November 12 at the Cannabis Edibles Expo in San Francisco.
Cannabis Edibles Expo brings together the fastest growing cannabis edibles brands, retailers, and industry insiders to incubate the future of cannabis edibles and food. Cannabis Edibles Expo will be the first show to discuss the opportunities in bringing the food sector and the cannabis sector together.
The theme of the show is to help dispensaries and distributors discover some awesome brands and fast-growing brands in the edibles space. To take cannabis beyond the word edibles and make it more of a day-to-day food word. To expand edibles into more categories and grow the overall category. To have a healthy intersection of food and edibles business.
---
Here are the dates and ticket registration links for you to plan:
Dates:
Chicago: November 16, 2021
Chicago Visitor
Registration:
November 16, 2021, Midwest Conference Center, 401 W Lake St, Northlake, IL 60164, USA
Other articles that you might find interesting
Looking forward to meeting you again next time.