Cannabis Edibles: The Next Frontier in Cannabis
The cannabis edibles category attracting interest from many different quarters - from investors to consumers and online influencers.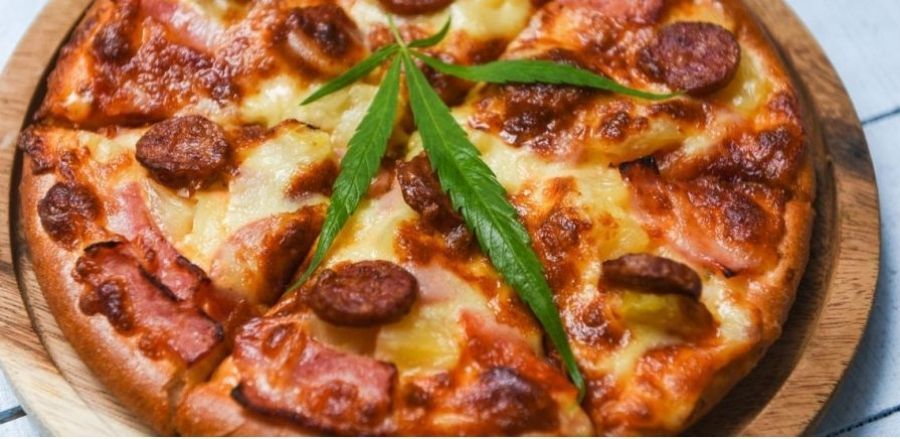 08/10/2019
In 2019 and beyond, the cannabis edibles category is set to go mainstream. Now that recreational cannabis use is legal in 11 U.S. states and the District of Columbia, it seems like everyone in the edibles and beverage industry - including chefs, top mixologists, and leading foodie trendsetters - is trying to jump aboard the cannabis edibles trend. Recently, the National Restaurant Association and the American Culinary Federation surveyed 650 top chefs and found that more than three-quarters (77%) of them named CBD- and cannabis-infused dishes as one of the hot edibles trends of the year.
As a result, the cannabis edibles category is starting to attract interest from many different quarters - from investors, from consumers and from top online influencers looking to discover the Next Big Thing. The big question, for now, is how to offer cannabis-infused dishes to diners in a classic restaurant setting. After all, recreational cannabis use is not yet legal on a federal level, and it can sometimes be extraordinarily confusing to make sense of all the cannabis regulations currently on the books about what can - and cannot - appear in any new dish. Rather than taking on the risk of offering cannabis dishes on the main restaurant menu, a popular strategy to date has simply been to offer legal cannabis edibles products from third parties to restaurant diners.
For that reason, much of the real innovation happening around the cannabis edibles category might actually be taking place off the radar of the mainstream media. This innovation is taking place in underground supper clubs, in pop-up restaurant settings, or as part of curated dinners around the whole topic of cannabis edibles. Case in point: the James Beard Foundation recently hosted a dinner around the topic of cannabis food ("An Exploration of Terpenes") that attracted a large group of "canna-curious" chefs and restaurateurs looking for insights into how to bring the cannabis edibles trend to life.
Currently, the biggest consumer goods companies are circling around the cannabis edibles category, looking for a possible entry point and a new product that will attract mainstream consumers. Some of the big-name edibles companies that have entered the space include Anheuser-Busch InBev (cannabis-infused, non-alcoholic beverages), Molson Coors, Mondelez International, Coca-Cola, and Constellation Brands. The most popular strategy for both these big-name companies and smaller startups seems to be the creation of cannabis-infused beverages, and it's here that some of the most exciting innovation is taking place. From cannabis sparkling beverages to cannabis teas and coffees, there is seemingly no consumer category that is off-limits.
This spirit of innovation in the cannabis edibles category shows up in the latest research figures, which now suggest that the edible cannabis segment could become a $4 billion business by 2022. A lot of that growth and momentum is being generated by all the buzz and excitement around legalized cannabis, much of it propelled by small business entrepreneurs in places like Colorado, Nevada, Washington and California. At one time, "edible cannabis" implied brownies, tasty treats and "space cakes." Now, it could mean anything from artisanal pizza to upscale cuisine.
According to some leaders within the cannabis edibles segment, such as chef Rachel Burkons of the cannabis hospitality group Altered Plates, cannabis is worthy of the same type of attention as any other edibles type. As a result, chefs like Burkons are starting to create cannabis-infused sauces, butters and oils that can be used to create one-of-a-kind dining experiences. Burkons recently spoke at the 2019 Cannabis Drinks Expo in San Francisco hosted by Beverage Trade Network, where she provided further details about the whole "crop-to-table" phenomenon that looks and feels a lot like the whole "farm to table" movement of the past decade. Mainstream consumers are now very much interested in learning about where their cannabis comes from, who is growing it, and how different strains can produce completely different effects.
In terms of different effects that are possible with cannabis, investors and research organizations have identified a few core uses for edible cannabis products, including sleep, relaxation, and increased energy. The secret, at least for now, is how to create the right potency and the right dosage for any occasion in order to produce the right effects. Since it can take hours for cannabis to take effect, there is not the same sort of immediacy from cannabis use that one might expect from alcohol. Thus, one key research area of the biggest consumer edibles companies is how to produce a safe, accurate dosage for each person who uses the product.
Since effects can vary so widely - not just product to product, but also person to person - many mainstream consumers may still choose to enjoy cannabis from the privacy of their own home, rather than in a more public-facing restaurant setting. Understandably, that has created an entire market around the sorts of "tasty treats" (such as cannabis-infused chocolate) that one typically associates with the edible cannabis category.
It's now up to the nation's top chefs, mixologists and edibles trendsetters to take cannabis edibles to the next level. The good news is that this might happen a lot sooner than anyone thought possible, as underground supper clubs and private dinners give way to full-fledged cannabis restaurants, in which diners order cannabis-infused dishes right off the menu, the same way they might order a steak dinner or a side of pasta. When that happens, then it will be clear that cannabis edibles is far more than just a cool fad or interesting trend - it is a fundamentally new development in the restaurant industry.
Exhibit your brands at the 2021 Cannabis Edibles Expo and meet 1000+ visitors including dispensaries, distributors, investors, and press under one roof. Book your exhibitor spot now for $1600. (20% off if exhibiting at both venues)