4 Leading Cannabis Edible Companies in the USA
Cannabis edibles exist in a wide range of shapes, sizes, and product types. Here are the leading cannabis Edible companies you ought to check out.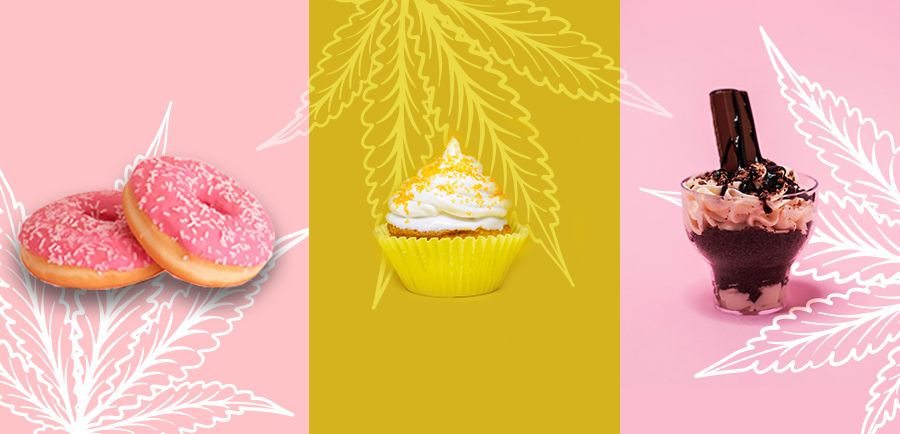 09/06/2021
With the increase in the legalization of cannabis in the United States, this year seems very dedicated to the cannabis industry. Also in the midst of the epidemic, Congress approved the MORE Act, which puts a further hole in federal prohibition, and dispensaries and other cannabis companies were deemed as "vital."
When people think about edibles, marijuana brownies are usually the first thing that comes to mind. However, weed edibles exist in a wide range of shapes, sizes, and product types. Cookies, gummy candies, sodas, milk, chocolate bars, and pretty much anything else you can think of are examples.
Edibles are a practical and discreet way to take cannabis for people who don't want to smoke it. Marijuana edibles are manufactured by infusing various strains of marijuana into food or drink. Many users claim that edibles provide a more peaceful and tranquil high than smoking. You won't have any issues with cannabis odor because you won't be smoking.
So we have some amazing cannabis edible brands which can stop your everyday craving to eat and get high. So here we go.
Lulu's Edibles
Lulu's Edibles was created by Lulu Bonner, the founder of Lulu's Chocolate. Lulu has been making chocolate for over a decade and has been a cannabis advocate for more than half her lifetime. All of their edibles are made in San Rafael, CA at Tamalpais Co-Packing, a Certified Carbon-Neutral Facility that is completely powered by solar and wind.
They are fully compliant with all regulations and every batch is tested for purity & potency. They know the importance of full-spectrum, clean, potent, consistent medicine and the value of creating long-term, trusting relationships with our customers. Their passion is to offer you the highest expression of cannabis via gourmet edibles.
Source: lulusedibles.com
Lulu's chocolate is then infused with winterized amber oil and steam-distilled terpenes, which act in conjunction with the plant's essential oils and cannabinoids to provide three distinct flavor profiles and effects.
Find them on:
@lulusedibles
@lulusedibles
Meet Lulu's Edibles at the 2021 Cannabis Food Show (San Francisco), click here.
Heavenly Sweets
Established in 2010, Heavenly sweets have been tantalizing the taste buds of the nation for well over a decade now. "But do not worry, the sugar keeps us feeling young!" they say.
They started their days as a quintessentially British sweet shop, and now offer that and so much more online in the form of their bursting at the edges gift boxes.
Whether you are looking for a taste of the USA, or something traditionally British, Heavenly Sweets have got you covered. Always remember candy and sweets never disappoint!
Find them on:
@heavenlysweets.co.uk
@HeavenlySweets9
@heavenlysweets9
@heavenly_sweets_official21
Meet Heavenly Sweets at the 2021 Cannabis Food Show (San Francisco), click here.
Cherry Blossom
Cherry Blossom has flourished from a simple business idea –to a global supplier of natures' resource, cannabidiol (CBD)
Similar to brushing your teeth, eating breakfast, and even exercise, CBD can be an excellent addition to your routine. They believe by doing this, you will notice a difference in your mood, and that you are starting to feel better, physically, emotionally, and mentally. You will begin to feel like "YOU" again.
Founders Larry Clark and Derek Spruill are passionate about sharing CBD information and introducing it as part of a lifestyle change that can bring a feeling of success, contentment, and zeal. They vetted the highest quality of proprietary CBD blends to source for you, offering quality products that are affordable and easy to use.
Find them on:
@cherryblossomcbd
@cherry_cbd
Meet Cherry Blossom at the 2021 Cannabis Food Show (Chicago), click here.
Plant Jam (Cloud Creamery)
Cloud Cremery's CEO & Founder David Yusefzadeh was detected with Crohn's disease in 2011. Managing his stress and gaining rest as a Michelin Star Chef working 80 hours a week in restaurants was not an option. David had to turn to prescription drugs to balance the life he enjoyed with taking care of his health. He realized it was time for a change after six different meds and two years on Remicade (the first chemotherapy drug): alternative medicine. In a social environment, cannabis was already a part of David's life. When he was looking for a way to improve his health, he went to dispensaries and looked at the edibles on offer, only to discover high-fructose corn syrup and fake substances. David saw a chance to offer all-natural foods with a story to the world of cannabis, thanks to his exceptional culinary skills.
Plant Jam, on the other hand, was a unique experience. Their mission is to bring a new wave of edibles to the cannabis market: edibles with a story. From investing in local growers, and giving back to the community, Plant Jam is all about sowing the seeds of tomorrow.
Find them on
@cloudcreamery
Meet Cloud Creamery at the 2021 Cannabis Food Show (Chicago), click here.
Exhibit your brands at the 2021 Cannabis Food Show and meet 1000+ visitors including dispensaries, distributors, investors, and press under one roof.
Book your exhibitor spot now for $2400. (20% off if exhibiting at both venues)
Book Your Spot At:
Looking forward to meeting you again next time.