4 Things To Expect From The Cannabis Edibles Sector in 2020
Cannabis edibles saw a great year in 2019, and 2020 is only about to get bigger and better. Here are 4 things you can expect from the cannabis edibles sector in 2020.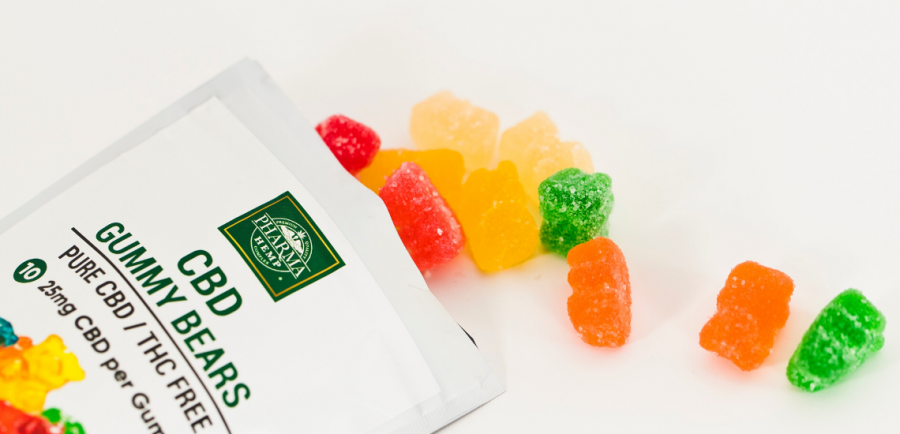 12/02/2020
2019 saw a widespread emergence of the cannabis edibles in the US market, and the industry is only set to expand on a larger scale in 2020. Experts have deemed the cannabis edibles market to grow immensely over the years.
In an interview with Cannabis Food Show, Patrick Moran, CEO of Pebble Wellness and Cannabis Entrepreneur said: "There are as many entrepreneurial opportunities as there are ways to incorporate cannabis as a food ingredient. That creative freedom is framed by the fact that investors expect a return. What gets funded with capital will come down to numbers and the ability to run a profitable business"
Check out Cannabis Food Show's interview with Patrick Moran
As the industry expands, new trends are bound to find their place in the cannabis edibles market. Here's a rundown of what the cannabis edibles market has in store for 2020.
The world of infused dinners
Up until now, a very small percentage of people knew about actual cannabis infused food. When edibles are mentioned, a lot of people just think of gummies or chocolates. However, the cannabis edibles sector is a much wider spectrum, and 2020 is set to see a large platform that includes cannabis infused meals.
Cannabis chefs are already successful in infusing cannabis in their meals, yet it's still known to be a niche. This year will see cannabis infused dinners become more of a norm, and Lowell Cafe (the first legal cannabis cafe in the US) will definitely see others just like it popping up - as both consumers and entrepreneurs are looking to get more into the world of cannabis edibles.
You will most likely see yourself dining in a cannabis cafe, where all your food will be infused with cannabis. The effects of cannabis in food is very much different from smoking the joint. Cannabis infused food is said to give a milder effect, and adding its enriching flavor to the food.
More retail space for edibles
The past few years have been a little tough when it comes to retail space. Even though edibles have had a huge advantage over cannabis beverages, raw strains, oils, and rolled joints still take the prize for having a larger retail space.
2020 will see the industry create a larger retail space for the cannabis edibles sector. This is mainly because as more people are getting into cannabis dosing, they usually look to start out with an edible - especially those who aren't very much into the art of smoking. So the year is looking good for edibles that are looking to find a spot on retail shelves of dispensaries.
Cannabis tech innovation & price drops
We can proudly say that science and technology has come very far in the cannabis world, especially introducing micro dosing and other ways of consuming cannabis. However, 2020 will be a spectator of science and technology taking a larger leap in the cannabis edibles market.
More machines, factories, and spaces will be built to work towards the expansion of the cannabis sector. Upcoming cannabis technology is also set to focus on the production of edibles based on the different strains, places, and doses they require - which once again is a great step for the industry.
Due to technology finding a bigger space in the spectrum, and infrastructure improving - prices of cannabis products are said to be regulated thanks to science and the acceptance of cannabis in the world, farming and processing of cannabis will be more efficient in 2020. With this taking place, we're predicting that prices of cannabis edibles will drop - and will be easier to purchase for consumers - in turn increasing sales.
New and beneficial products
This isn't much of a surprise. 2020 has already seen big edible launches like Kiva's new Camino Midnight Blueberry edible that helps boost sleep. Similarly, this year is set to bring up a plethora of products that are not only going to be for recreational purposes, but will also serve lots of different ailments and hold a large amount of benefits for consumers.
"We hope to see it in hospitals where patients can choose their own healing regiment that ideally will be plant-based. We're also excited for the younger generations to bring their ideas and use of tech into space. This is the beginning of federal wide regulation" said David Yusefzadeh in an interview with Cannabis Food Show. Yusefzadeh is the Founder & CEO of Cloud Creamery, a cannabis infused ice-cream brand, who originally started out as a help for medical usage.
Check out Cannabis Food Show's interview with David Yusefzadeh
Exhibit your brands at the 2021 Cannabis Edibles Expo and meet 1000+ visitors including dispensaries, distributors, investors, and press under one roof. Book your exhibitor spot now for $1600. (20% off if exhibiting at both venues)