5 Things To Know Before Starting A Cannabis Dispensary In California
Starting a cannabis dispensary in California? Here are the 5 things you should know beforehand.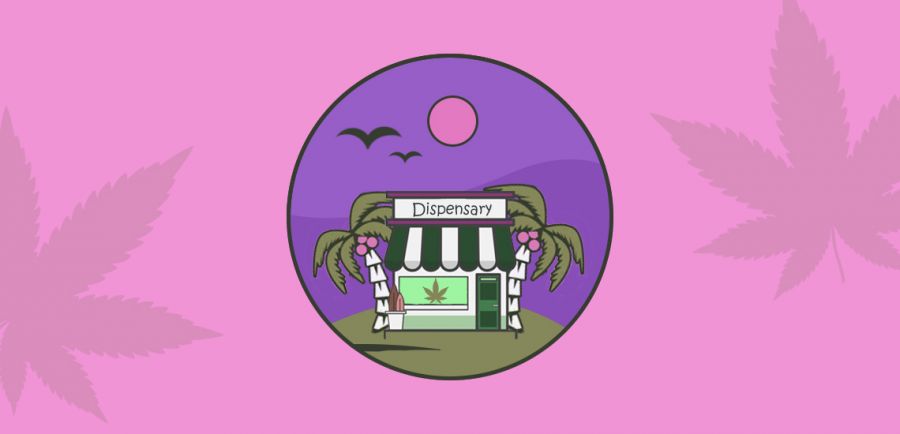 22/10/2019
The buzz is all around. Cannabis Industry is a thriving market. If you drive around California you can get a glimpse of cannabis dispensary related advertisements on billboards everywhere!
Apart from Medical dispensaries, recreational dispensaries have popped up in California especially after Proposition 64 where 57.13% of California voters approved the recreational use of marijuana.
Opening one such dispensary is not an easy task. But if you are determined, the momentum of the Cannabis business is right by your side.
So before devising a business plan to open a dispensary, here are the 5 things you should know:
Understand the Marijuana Laws of California
Though cannabis is now legal in 33 States, the laws of every state differ. In some states like Arizona, you can only open a medical dispensary and in a state like California, you can apply for a medical+recreational dispensary.
When talking about California, there are three state licensing authorities⁠— the Bureau of Cannabis Control, the Manufactured Cannabis Safety Branch, and CalCannabis Cultivation Licensing. Each of them deals with different cannabis businesses.
Opening a Dispensary and related laws are under the Bureau of Cannabis Control. You can apply for commercial cannabis license, manage payments, 24 hours a day.
Licenses and Permits
Do you know you have to renew your Dispensary permit every year? The Bureau of Cannabis Control will also ask updated owner information in every 2 years.
But before that, let's talk about how you will get a permit and license to open a dispensary in California. For that, you need to apply either for "A-license" (recreational sale) or "M-license" (medical sale) cannabis retail license. And you'll have to apply for both licenses separately if you wish to stock your shelves with medicinal as well as recreational cannabis.
But what about the cost? To open a dispensary in California, you'll need to pay $1000 as an application fee and a licensing fee which is based on the projected value of your dispensary operation.
Selecting a Location
Before you start thinking about setting up your dispensary and make strategies about the potential walk-ins, check whether you can get a permit for the premise.
The regulation states that your cannabis retail store cannot be within 600 feet of a school premise or another cannabis dispensary. For instance, the San Francisco government gives you an option to check a location online before you apply for a permit.
Advertisement & Promotion
As the sale and use of marijuana differ in all the 50 states, so does the advertisement laws and restrictions.
In California, if you want to include the traditional media (Radio, Print, Cable) in your dispensary's promotional campaigns, you have to make sure that those ads can only be displayed where 71.6% or above of the audience is over 21 years of age.
And if you want to go big with billboards, you have to make sure it is 1000 feet away from schools, playgrounds, daycare centers, and youth centers.
And when we talk about the digital sphere, there's already an on-going debate when Facebook announced that it will not allow marijuana sales on their platform. But you can build your website, that's easy to navigate and with a little SEO and local advertising you can leverage the platforms like Instagram and LinkedIn to increase the eWOM (Electronic Word Of Mouth) of your dispensary.
Taxes On Your Dispensary
Before you stock up your shelves with cannabis cookies, gummies and medicines, check your profit margins excluding the taxes you'll have to pay.
As stated by the California Department of Tax and Fee Administration (CDTFA)
"Effective January 1, 2018, a 15 percent cannabis excise tax applies to the average market price of the retail sale. The average market price is determined by the type of transaction (either "arm's length" or "nonarms' length") that occurred when the seller (cultivator, manufacturer or distributor) sold the product to you."
Bottom Line
The opportunities in the cannabis industry are multifold regardless of the difficulties one might face. One such example is a dispensary located in San Jose named Harborside Medical Dispensary which reported over $20 M in annual sales in 2018 and $12.7 M in the second quarter of 2019.
So if you're contemplating the idea of opening a cannabis retail business in California, now is the time!
Looking forward to meeting you again next time.