Emergence of Cannabis Edibles in the US Market
The verdict is in! Cannabis edibles are here to stay.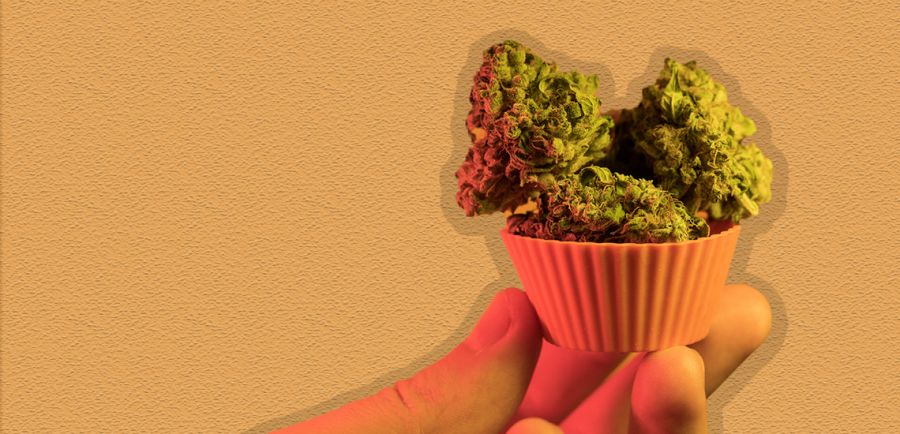 16/10/2019
With cannabis seeping into the food and beverage market, it can truly be said that they are the disruptors emerging much faster than anybody expected. While consumers are sprinting to get their hands on CBD products, dispensaries and retailers are racing to add edibles to their top shelves.
According to BDS Analytics, The market for CBD infused products will surpass $20 billion by 2024 in the US market. All thanks to the 2018 Farm Bill. But we'll get to it later.
While the cannabis edible brands continue to speed ahead in numbers, so are the states in legalizing the medical and recreational use of cannabis.
Right now, 33 U.S. states have sanctioned its medicinal use whereas 11 states affirmed it recreationally. Who's next? 9 other states including Arizona, New Jersey, and Florida, are on track to hold key decisions on legalization by 2020.
The Cannabis Edibles Market Keeps Expanding
Earlier, edibles were synonyms to homemade cookies and brownies, that's it. But today, with the monumental growth of consumers, especially millennials & GenZ, edibles range from gummies, chocolates, mints, popcorn, chips to cocktails, breath strips, shakes, and ice cream. Think of a possible edible, and someone else has probably manufactured it and listed them on Leafy.com
---
Get deep insights on how cannabis edibles is becoming a worldwide market.
---
To back the popularity of Cannabis Edibles in the US, here's what www.statista.com reported as of May 2019.
"Snack sales in parts of the United States where cannabis has been legalized for recreational use grew by 7.2 percent, while sales growth of snacks in parts of the United States where cannabis is not legal was 6 percent" - statista.com
The First Movers in the Cannabis Edibles Market
Have you heard about the famous recipe for "haschich fudge" in The Alice B. Toklas Cook Book? That was the first publication that garnered a lot of interest in cannabis-infused food.
A brand that started their journey in 2010, Kiva Confections, is one of the first companies that constantly innovates and each of their range is made by professionally trained chocolatiers.
Some other notable first movers in the Cannabis Edibles sector are Baked Bros, Kaneh Co., Cheeba Chews, Kushy Punch, to name a few.
What The Future Holds?
The Agriculture Improvement Act of 2018, popularly known as the "2018 farm bill" legalized hemp across the US which opened the entryway to the opulence of market opportunities in the Cannabis Industry.
"Got to Get You Into My Life" (1966) by The Beatles, seems to be the perfect metaphor for Giant FMCG Brands like Pepsico, Coca-Cola, Oreo brand Mondelez International, that are eyeing to venture into the Cannabis-Infused market.
Dirk Van de Put, CEO of Mondelez said "Yes, we're getting ready, but we obviously want to stay within what is legal and play it the right way" (CNBC)
A surge of cannabis consumers has opened up a whole new retail sector for dispensaries, distributors and retailers. Want to grab the opportunity on the canna-side? Don't miss out on the 2020's Cannabis Food Show to be held in San Francisco and Chicago, which will explore the opportunities for cannabis edibles in the market and the emergence of new cannabis-dedicated dining concepts.
About Cannabis Food Show
The Cannabis Food Show is the latest cutting edge, breakthrough networking event devised and hosted by the Beverage Trade Network. It was the first event organizer to tackle the cannabis and the drinks industry with its inaugural Cannabis Drinks Expo which was held earlier this year in San Francisco. The event was such a success it is being held again in 2021 in San Francisco on July 30th, 2021, and in Chicago on August 4th, 2021.
Get direct access to the movers and shakers of the cannabis food industry who are shaping the future of cannabis edibles and food.
Visitor Registration: Chicago | San Francisco
Exhibitor Interest: Chicago | San Francisco
Looking forward to meeting you again next time.