How Cannabis Edibles Is Becoming A Worldwide Market
Growth in the Cannabis industry is likely to accelerate as consumers accept and gain easy access to the products.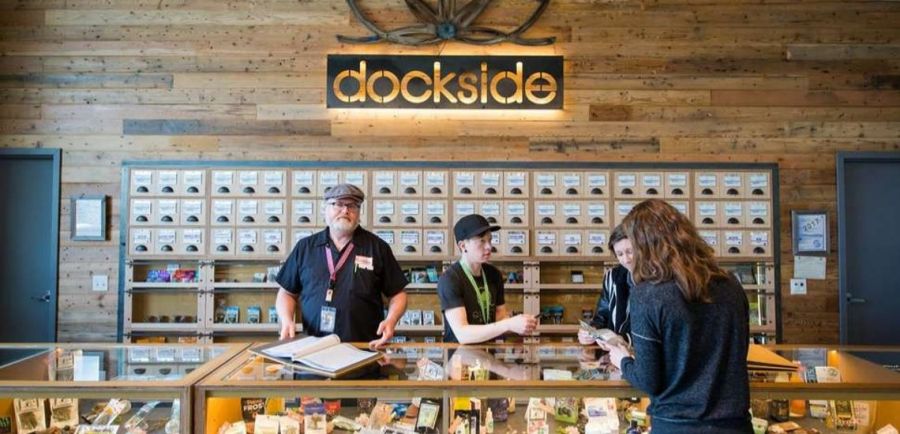 10/10/2019
You could be mistaken for thinking the Netherlands, with its cool cannabis coffee shops, liberal attitudes and progressive laws, is the world leader in marijuana consumption.
In fact it is Iceland that takes that accolade, with over 18% of the population reporting cannabis usage in the past year, compared to only 8% of the Dutch population.
But does the level of overall cannabis consumption correlate to the growth in the edibles market?
The highest reported rates of overall cannabis use are typically associated with countries enjoying the most progressive cannabis laws. Accordingly, Canada and the US respectively have the world's second and third highest usage rates of cannabis.
And this is filtering through to the edibles market. Products such as dark chocolate, cookies and drinks infused with CBD, the non-psychoactive element of cannabis said to have therapeutic properties, have already more than doubled their share of the overall cannabis market since 2011, which is predicted to rocket from $1bn to $4.1bn between the years 2017 and 2022.
Big drinks companies, such as Constellation, never slow to pick up on a trend, are currently exploring options in this nascent and burgeoning sector.
Rise of CBD
CBD, widely regarded for its health properties, has captured significant global attention with over 20 countries now allowing CBD cannabis for medicinal use.
CBD is also increasingly being used in a variety of food stuffs and drinks, from the well established baked goods such as brownies and cookies, to tea, juice, oils, supplements and even kombucha legally making their way onto grocery store shelves.
The US and Canada are certainly leading the way both in terms of the number of cannabis edibles products coming into the market, but in driving innovation and pushing CBD edibles into new food sectors, packaging formats being launched onto the marketplace.
The legalised edibles market was transformed in October 2018 when Canada relaxed its laws and made the use of recreational cannabis legal. As result 16% of Canadians are reported to have used cannabis in the past year. It's certainly blazing a trail, and setting the standards for the rest of the world.
Mixed picture
The situation in the US is more confusing and less clear cut. Yes, more states have allowed the recreational use of cannabis, but there are still heavy restrictions in place and it is hard to make general conclusions without looking at each state individually. Federally, for example, it is still categorised on the same level as heroin or MDMA.
There are eight states that now allow the sale of cannabis through licensed dispensaries. The passing of the 2018 US Farm Bill which allowed the legal use of hemp, a type of cannabis which contains less of the psychoactive substance THC but higher levels of health-giving CBD, has also been a key factor.
Hemp-infused foods are forecast to grow by 46% from $353m to $479m, with the US leading the charge with sales expected to hit $151m by 2020, followed by China ($101m), and Europe ($79m).
CBD sales, meanwhile, are flourishing in some European countries where they enjoy wide distribution from tobacco shops and vape stores to traditional supplement shops such as UK-based Holland and Barrett.
In the UK, for example, it's not illegal to sell CBD infused food stuffs, providing firms don't make any claims about its medical benefits and it contains no THC, the psychoactive ingredient.
And forget café au lait, in France a recent relaxing of restrictions to allow the sale of cannabis containing less than 0.2% THC has resulted in two "coffee shops" opening up in Paris last year, selling syrups, herbal teas and other CBD infused products.
Hands off approach
Despite confusion around European Food Safety Authority classification of CBD as a "novel food", the market continues to grow. Some countries such as the UK and Italy have adopted a hands-off approach and are not enforcing guidelines, whilst other countries including France, Austria and Spain are clamping down on CBD sales.
The future success of hemp infused foods, according to a report by New Frontier Data, relies on three factors: more countries permitting legal cultivation and processing of hemp, surging investment fuelling product innovation and the scale and rising consumer interest in the plant's health benefits.
Further growth in the sector is also heavily dependent on how quickly mainstream retail channels will include grocery stores carrying hemp-based foods. Growth is likely to accelerate as consumers accept and gain easy access to the products.
The 30 biggest cannabis-consuming countries
Iceland - 18.3% of population
United States - 16.3%
Nigeria - 14.3%
Canada - 12.7%
Chile - 11.83%
France - 11.1%
New Zealand - 11%
Bermuda - 10.9%
Australia - 10.2%
Zambia - 9.5%
Uruguay - 9.3%
Italy - 9.2%
Spain - 9.2%
Madagascar - 9.1%
Czech Republic - 8.9%
Israel - 8.88%
St Lucia - 8.87%
Belize - 8.45%
Barbados - 8.3%
Netherlands - 8%
Greenland - 7.6%
Jamaica - 7.21%
Denmark - 6.9%
Switzerland - 6.7%
Egypt - 6.24%
UK - 6.2%
Ireland - 6%
Estonia - 6%
Bahamas - 5.54%
Sierra Leone - 5.42%
Source: United Nations Office on Drugs and Crime (UNODC).
Looking forward to meeting you again next time.