How Dispensary Owners Can Maximize Margins With Edibles
New products, techniques, research, and positive attitude towards cannabis have been making a way for new opportunities and growth for dispensaries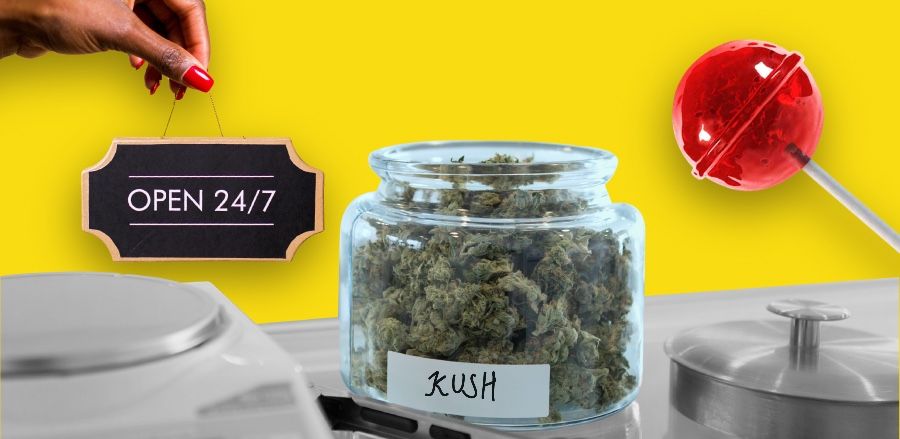 07/09/2021
How can dispensary owners benefit from adding unique edibles to their brand portfolio? What is new to cannabis edibles? How can I raise revenue with cannabis edibles? We have the low down you need.
Are you an individually owned cannabis dispensary or part of a large MSO? Why should any dispensary take a deeper plunge into edibles? The numbers don't lie. They tell a story of what consumers are demanding and the direction cannabis is headed.
Cannabis Edibles Expo 2021 presents our vendor showcase of extraordinary companies expanding the scope and depth of the cannabis edibles market. New products, techniques, research, and positive attitudes towards cannabis are making a way for opportunities with additional growth for dispensaries.
Cannabis Edibles by the Numbers:
Headset (a Seattle-based cannabis data analytic firm) posted end-of-year data showing that for 2020, sales increased for edibles by 60% across seven states from the previous year 2019. Edibles even outpaced cannabis flowers which grew over 54% during the same period.
So you're aware of some types of cannabis edibles on the market, but you are just not sure if they are right for your customer demographic. Look at the numbers again. This is not a fad that is leaving. If you offer it, they will consume it.
Education! Education! Education!
Before we talk about the broad types and methods of consuming cannabis edibles we must mention safety precautions. Everyone will have different experiences with cannabis. The saying throughout the cannabis industry is 'Go low and slow' referring to dosing and titration.
Suggesting to the consumer to go with the lowest possible serving with the lowest possible amount of cannabinoids or THC. They should wait and see how they react. Suggest making a journal detailing their experiences with each strain and product. If needed, recommend adjusting the dosage at that point and forward. This will make the client aware of what works best for them and at what dosages. Educate your dispensary staff and the client.
Many innovative cannabis edible products are available to meet the needs of your patrons. They might be looking for something a bit different. They might be looking for education about how to incorporate cannabis into their meal preparations. You should be prepared to educate your consumers about their options.
In Frame: Cannabis-infused cookies
Product, Product, Product!
What kind of edibles is being offered to the medical and adult-use recreational cannabis markets in the US? Were you aware that edibles have evolved into a wide array of products? Beyond brownies, candy, mints, and gummies, edibles can now be almost any food type. Edibles can come pre-made and prepackaged or customers can use the cannabis flower they buy from you, to infuse their food at home. There seems to be no limit to what can be infused with cannabis.
The current market is answering the call from consumers who are looking for diversity and scope within their cannabis experience. Cannabis edibles can be discreet in small packages for travel. Not having an odor or the stigma attached that smoking or vaping has in public makes edibles a healthier, attractive product line. Edibles pack a powerful punch of cannabinoids and/ or THC and reactions last longer than smoking whole cannabis.
Awesome new cannabis edibles available at some dispensaries include infused soup mixes, pretzels, cannabutter, honey, ranch dip, crackers, even pizza, and much much more. Distillate can be purchased for consumers to add to desserts, baking preparations, or any meal plan without the taste or smell typically associated with cannabis.
Most people are curious by nature. The rise in the popularity of cannabis edibles is substantially greater since the pandemic started. Add in the benefit of being able to eat delicious cannabis-infused foods with purported health benefits and no respiratory issues. It simply makes sense that people would gravitate towards edibles.
Summary of Benefits to Maximize Margins With Edibles:
1) Meet customer needs
2) Build trust with client's
3) Grow your portfolio
4) Your margins will grow
5) Research is prompting new products
6) Federal legalization is just around the corner
The forecast for the cannabis edibles market is growing in a positive direction. Sales in the US for medical and recreational adult-use edible sales are expected to continue at a rapid pace.
Now is the time to get well acquainted with a segment of the cannabis industry that is skyrocketing. Learn about all the benefits you can offer consumers as well as the financial advantages. Come visit The Cannabis Edibles Expo 2021
Get Your Visitor Pass Here:
Chicago Tickets
Looking forward to meeting you again next time.