How To Make Your Edibles Brand Stand Out In The Canna-verse
Here are 4 ways in which you can make your edibles brand stand out in the canna-verse.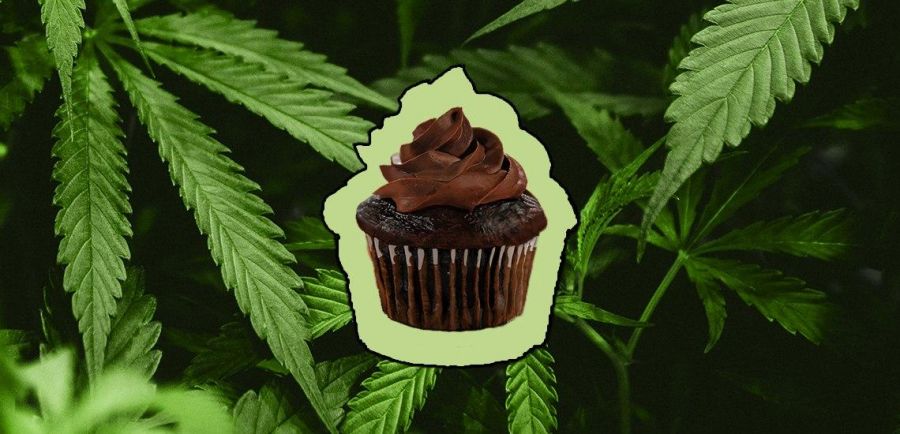 16/01/2020
With Trump signing the 2018 U.S. Farm Bill, the Cannabis Industry has bloomed quite quickly and is turning into a constantly growing industry. Cannabis is no longer restricted to a joint or a bong hit, as it has found it's way into other markets such as food & beverage, beauty, skincare, medicine, and even things such as plates, spoons, and straws.
The food industry is no stranger to having cannabis-infused products amidst its large range of items. Due to legalization and the increase in cannabis consumption, a lot of brands have now brought out cannabis edibles. Cannabis edibles are one of the most interesting forms of consuming cannabis. This is simply because edibles range from the lowest dosage, for a beginner, to high dosages for cannabis connoisseurs who know exactly what they want.
The increase in interest of cannabis edibles has brought about a lot of brands that are introducing their own cannabis infused edibles. In the midst of a plethora of edible brands, it's getting hard to stand out in front of consumers. So, as a cannabis edibles brand, how are you going to stand out?
Here are a few tips that will help your cannabis edibles brand standout in the canna-verse
Create something unique
Uniqueness might seem very obvious. In any industry, if you wish to stand out, then you need to make sure your product is unique. Think of it this way, there are hundreds of cannabis chocolates in the market, what would make the consumer want to pick yours? For a consumer to grab your product, you need to offer them something which is different from what others are offering them. In simpler words, make consumers want to try your product.
So, as a producer, think of the things you can do to make your cannabis edible unique. Offer the consumers something that other brands might not be able to offer, and make them think that 'yes, this is the product I want to try'.
Find a partner who is already established in the canna-verse
The one thing that builds a brand in the cannabis industry is a good relationship with people who are already established in the canna-verse. Keep in mind that connections are very important in this part of the world. So, one of the best ways you can stand out in the midst of other cannabis edible brands is by having a partner who is well known in the industry. This person doesn't necessarily have to be your 'partner' as such. They can be your brand ambassador, or even a marketer who has been in the industry for a while.
The basic concept is, this person should be someone that the cannabis industry knows of, listens to, and whose opinions matter. Once you have someone like this on your team, then your cannabis edible brand is bound to gain the traction it needs. Your well known partner/brand ambassador will help in spreading the word around, and since they have credibility in the industry, people would be inclined to try your products. In fact, hearing from a credible source will also help in attracting buyers and investors towards your cannabis edible brand.
Have a strong digital marketing strategy
In this era, digital marketing is one of the strongest ways to bring your brand in the eyes of both consumers and buyers. Anytime someone is looking to try something new, the first thing they tend to do is 'google it', i.e. search for it on the internet. You need to make sure that when someone is searching for a cannabis edible, your brand is the first one that pops up.
To create a strong digital marketing strategy, here are a few things you can do:
Create a website that is easy to navigate around. The user should be able to find their way through the website easily. This is very important, as no one likes to go through complicated web pages where they can't find anything easily.

Be active on social media and connect with your audience. Social media is one of the best ways to connect with people and find out what they're looking for. It's also a great way to attract them towards your product and show them exactly what you're offering, and make them a part of your journey.

Run ads if you can. If you have the budget to run ads on google, then do that. When people see adverts of things they might be interested in, they're more likely to click on it and find a way to purchase it.

Make sure your SEO is strong. With a strong SEO, your brand will be able to shine all over the internet, and when the audience repeatedly sees your brand, it will urge them to give it a try.
However, make sure you are careful with promoting your cannabis brand on social media, as the rules and regulations vary.
Take part in B2B and B2C events
Trade shows and events are a great way to attract an audience to your edibles brand. For example, you could exhibit at MJBizCon, Hall of Flowers, or Cannabis Food Show to meet buyers, and sometimes consumers as well who might be interested in your products. Trade shows and exhibitions will help you make the connections you need, and will also give your brand the exposure you want it to get.
By leveraging these tips, your cannabis edibles brand is bound to stand out amidst all the others which are already established, or are popping up.
Exhibit your brands at the 2021 Cannabis Edibles Expo and meet 1000+ visitors including dispensaries, distributors, investors, and press under one roof. Book your exhibitor spot now for $1600. (20% off if exhibiting at both venues)