How Top Cannabis Influencers Are Transforming the World of Cannabis Cuisine
Top cannabis influencers are having a real impact on the future direction of cannabis cuisine. Here are some of them.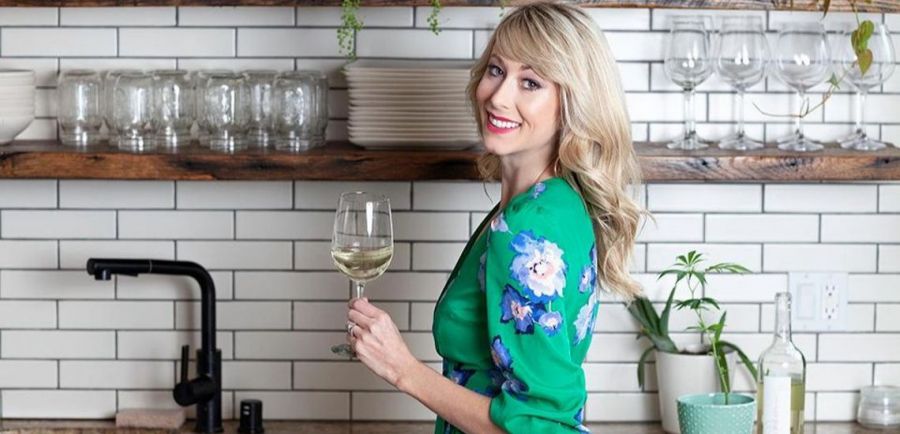 09/10/2019
(Image Source : Forbes)
Just as top sommeliers, mixologists and bartenders play an important role in determining which trends gain momentum in the world of wine and spirits, the same thing is true in the emerging cannabis industry. Very rapidly, top cannabis influencers are growing their regional base of fans into a national phenomenon using platforms such as social media. In the process, they are having a very real impact on the future direction of cannabis cuisine.
The Herb Somm: Jamie Evans
Jamie Evans, better known as The Herb Somm (www.theherbsomm.com), has very rapidly transformed what was once just a cannabis blog into a real lifestyle brand. Her thoughts and opinions on CBD-infused cuisine have appeared on such trendsetter sites as POPSUGAR, The Clever Root, and MARY Magazine, and she is a co-editor of the "Cannabis Cooking Journal." Moreover, she is set to become a national cannabis influencer with the release of her new CBD lifestyle book in Spring 2020.
As might be inferred from her moniker as The Herb Somm, Jamie Evans was once a sommelier in her previous life. She has over 10 years of wine industry experience and is a Certified Specialist. She was also named as one of Wine Enthusiast's Top 40 Under 40 Tastemakers. Now, she is an educator, host and writer specializing in cannabis, CBD, food, recipes, wine, and cannabis cuisine. The key here is the crossover appeal of taking her previous experience in wine and transferring it to the emerging world of cannabis cuisine.
In March 2018, The Herb Somm broke new ground with its Thursday Infused events, which was positioned as a "gourmet event series" that would highlight different chefs and cannabis producers in the Bay Area. The goal was simple: to turn cannabis producers into winemaker-type celebrities, while highlighting the unique pairing properties of gourmet food and cannabis. Imagine if you knew as much about your local cannabis producer as your local winemaker.
The Herbal Chef: Chris Sayegh
Typically described as the "#1 cannabis chef in the world," Chris Sayegh is on pace to create a new type of lifestyle around cannabis cuisine. If you Google "cannabis cuisine," the website for The Herbal Chef is likely to pop up as one of the first few results. His goal is to work with the highest-quality ingredients and to create gourmet-quality meals that can be enjoyed with cannabis. As Sayegh notes, "intriguing and delectable food should always come first," and he is committed to ensuring that cannabis is associated with gourmet-quality food, and not just with edibles like chocolate brownies.
To give you an example of what's possible within the world of cannabis cuisine, consider that Chris Sayegh recently hosted a "cannabis pop-up" in Vancouver, British Columbia (BC). This was a showcase of cannabis-infused fine dinging inspired by the upcoming legalization of cannabis in Canada. The pop-up event consisted of an 8-course dinner paired with local BC wine. And he spared no expense when it came to the ingredients for the cannabis dinner, including "hand-caught seafood" and "foraged produce."
Sayegh is at the forefront of building out a sprawling cannabis food empire that now consists of several different elements: fine dining, catering, banquets and other private dining evens, and large-scale events. If you spend any time at all on the website for The Herbal Chef, you can start to glimpse his vision for what he imagines for the future of cannabis dining. One showcase is an epic "communal dessert table" for events that is part artwork, part food masterpiece.
Altered Plates: Rachel Burkons and Holden Jagger
The brother-sister team behind Altered Plates – Rachel Burkons and chef Holden Jagger – is emerging as one of the standout influencers in the emerging field of cannabis-focused hospitality. If you can imagine a culinary event – anything from a private dinner to the creation and launch of a new CBD cocktail – Altered Plates can make it happen. In fact, one of the hallmarks of Altered Plates are what the company refers to as "event activations" – large-scale events that enable emerging cannabis brands to "activate" their brand with the right people.
The depth and scope of services offered by Altered Plates is truly impressive. It includes cannabis-pairing dinners, infused fine dining experiences, CBD mocktails, brand activations and cannabis education events. Their specialty, as might be imagined, is high-end custom events that involve gourmet cuisine.
The Cocktail Whisperer: Warren Bobrow
One of the most visible cannabis influencers from the world of wine and spirits, Warren Bobrow, is a high-profile mixologist who most people simply know as "The Cocktail Whisperer" (www.cocktailwhisperer.com). His primary goal is to transform the world of mixology by infusing (literally) elements of cannabis cuisine. At the first-ever Cannabis Drinks Expo in San Francisco in July 2019, Warren Bobrow was one of the high-profile presenters at the event, showing audience members how he goes about creating some of his most famous cannabis cocktail creations. The importance of this cannot be understated, especially with the growing potential for "cannabis consumption lounges" to become as normal as your neighborhood wine bar. Imagine the buzz that could be created on social media, as mixologists around the nation follow the lead of Warren Bobrow and begin to create cannabis-infused cocktails of their own.
Of course, there are many more influencers who are helping to shape the world of cuisine, including other top chefs, restaurateurs and mixologists in cities from New York to Los Angeles. Together, they are helping to create momentum for the cannabis cuisine trend, while simultaneously attracting many of the "canna-curious" who are interested in further exploring the relationship between food, wine, spirits and cannabis.
Looking forward to meeting you again next time.