Must-Visit Cannabis Restaurants In USA
Looking for a cannabis food experience? Here are our top suggestions.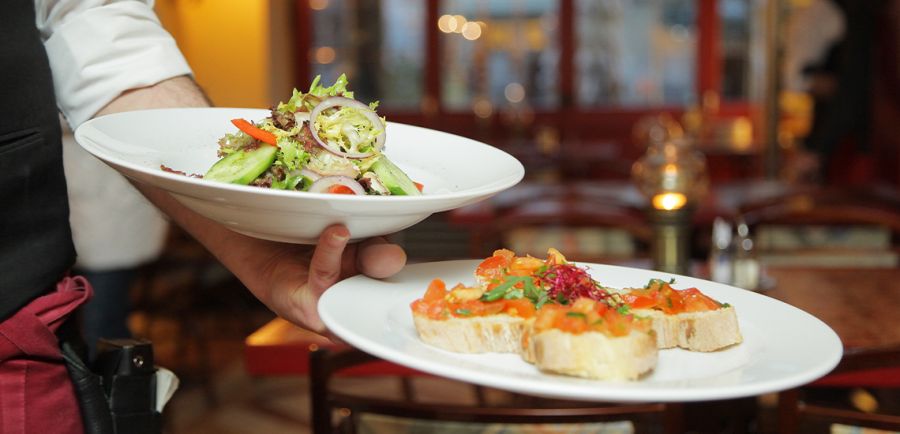 11/11/2019
After the legalization of recreational cannabis in some states of the US like California, Oregon, Colorado, a new rise of consumer demands of cannabis infused food and drinks in the restaurant sector is the talk of the town.
If you are looking for one such experience for this weekend, here's our highly recommended list of restaurants across the states.
From pastries, coffee and cocktails, you can now have CBD infused truffles in this upscale restaurant in Burlington, VT. Chef and co-owners Andrew LeStourgeon and Rob Downey are the minds behind those delicious truffle options available in 20mg CBD.
"Good Food, Healing Cannabis, Genuine Relationships" is the watchword of this communal dining experience that aims at educating people in the wilderness of cannabis and to take you to exploration. You can view their upcoming dinners here.
Welcome to Philadelphia's first CBD lounge, Hip Hemp Cafe. Opened by George Martorano, a Philadelphia native, writer, crisis counselor, and longtime cannabis advocate; this cafe is your go-to choice if you are looking for some quick picks like Bagel with CBD infused peanut butter.
From hemp-infused maple syrup to CBD-infused drinks, this restaurant is a must-visit. Located in Waterbury, Vermont, make sure to visit them for a global vibe and food that is locally-sourced with a dash of music.
Another place for you to get your dose of CBD-infused smoothies and healthy juices. Located in Philadelphia, you can ask them to add CBD oil in any of the smoothies on their menu and voila your order will be accepted.
An amalgamation of Food, Science, and Art, PopCultivate is a chef-driven culinary group based in Los Angeles. Whether you are looking to host a CBD-infused dinner gathering or a big CBD-infused drinks party, the 6 chefs at PopCultivate will personalize your food according to your taste.
Looking for a place to have beer and chill? What about CBD hemp-infused beer at a table on a patio in Portland, Oregon? Yes, this pub serves chilled CBD-beer and also has a private area for parties and events.
Wait! Haven't you already heard about the first legal cannabis cafe in West Hollywood, Los Angeles? This restaurant opened its door to the public on the 1st of October and has already created a buzz with their grilled peaches, burrata, baby kale salad, crispy Brussel sprouts, and fried chicken sandwiches to name a few.
Although you cannot experience CBD-infused food, this restaurant is the perfect cannabis-themed zone. Since 1998, Cheba Hut provides its visitors a canna-experience with their weed-themed slogans and sandwiches with names that resemble different strains of the green plant.
Looking forward to meeting you again next time.