Take Your First Step Into Cannabis Edibles
Cannabis Edibles Expo 2021 will have something for anyone curious or enchanted with the cannabis world.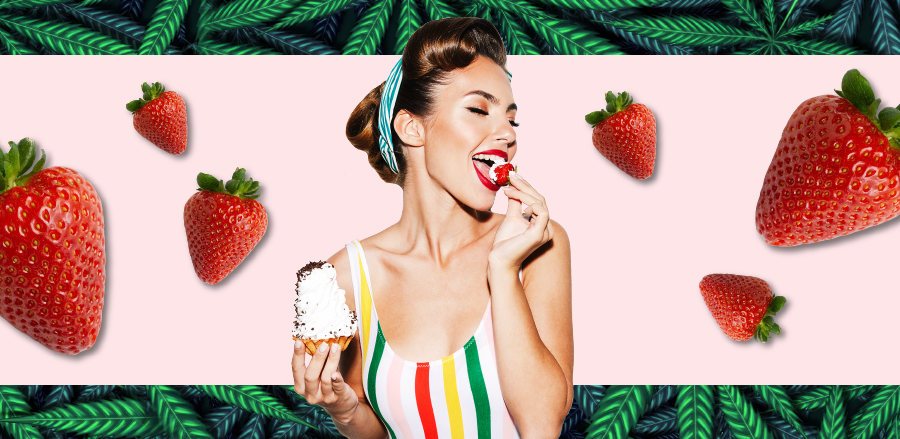 01/09/2021
If you are interested in cannabis, cannabinoids, terpenes and food, we look forward to seeing you at the Cannabis Edibles Expo 2021. We are ready to rock out new brands, products and innovations in the cannabis edibles world! Cannabis Edibles Expo 2021 will have something for anyone curious or enchanted with the cannabis world.
Why are edibles so popular?
We can't help it. We are born to eat and drink. Food brings us sustenance, nutrition, and comfort. Human beings love to eat. It not only affects the body in metabolism but the brain signals pleasure and acceptance when we eat something that delights our taste buds. We are born to respond favorably to edible foods that have benefits in some way for our life.
Edibles have evolved into something much more than a way to satisfy the munchies, while consuming cannabis and therefore getting the munchies. Edibles are now fun, sophisticated products for adults to enjoy as well as be health conscious.
Edibles come in a wide range of cannabis products. Cannabis-infused drinks can be labeled as edibles, however, the methods of infusion between an edible food and a cannabis-infused drink for technical reasons sets drinkables apart.
According to Statista, sales of adult-use edibles in the US we're valued at approximately $3.6B in 2021. Edibles are skyrocketing. Sales of cannabis-infused food and beverages are expected to rise to over $8B by 2025.
What Does History Tell Us?
Historically, people have eaten edible cannabis preparations for thousands of years. Bhang is a drink made from hashish dating back to 2000 BC, India. This edible is cannabis-infused with yogurt, spices, nuts, and rose water. Religious figures consumed this edible to help bring them enlightenment while performing rituals.
The first cannabis edible recipe printed in the United States was for Hashish Fudge. It appeared in a cookbook in the 1960s called The Alice B. Toklas Cookbook. Toklas' name and her brownies became famous throughout the 1960s cannabis counter culture.
Today's Edible Experience
Since the days of brownie parties, cannabis edibles have continued evolving. Today's edibles are being formulated and lab-tested to develop taste profiles, unique forms, and pleasing textures. Cannabinoids and terpenes are being put in the mix as well. This is functionality geared toward what consumers are looking for in an edible cannabis experience.
What Kind of Edibles Are Out?
There are so many amazing delicious edible products out on the market. Let's see if we can discover some that you might not have heard of. The possibilities with cannabis edibles are endless.
Candy, oh sweet candy! Candy bars, chocolates, caramels, popsicles, lollipops, gummies, hard candy, mints, smores, taffy, the list is quite extensive. These are the types of products that come to mind when a person hears the words cannabis edibles.
Some new edible products coming to market are more along the lines of ingredients a chef or anyone interested in cooking, would use. Whole designers' cuisines are being presented to complement every course of a meal. Dinner parties now feature menus containing cannabis edibles throughout the meal for an all-encompassing enjoyable experience.
Perfect ingredients to add a kick or simply enhance the dining experience. Such products are a food processor's dream. There are cannabis butter, green flour, infused sugars, infused honey, and distillates that add a flavorful glaze.
Meat, gravy, and even potatoes can be infused with cannabis. Condiments such as cannabis-infused ketchup, balsamic vinegar, and BBQ sauce are available too. Just about any food can be enhanced with cannabis or hemp-derived CBD.
One of the best cannabis edibles ideas I have run across is premixed, infused soup mixes and cannabis dips. Dip crusty French bread in your bowl. Tasty, different, and enjoyable. It can be paired with an infused drink and a delicious cannabis edible desert. Scrumptious!
Where to Start?
For the beginner, there are low dose or strictly CBD options if you prefer. Edibles take longer to take effect than smoking cannabis, and the effect may last a lot longer too. Each person is different in how they will react to edibles, so slow and steady is the key.
Edibles are more socially acceptable than smoking cannabis or dabbing or vaping. Edibles can be portable, long-lasting and enjoyable. This market historically shows advances in improvement and it is continuing to grow. Edibles are definitely gaining traction at an exponential rate.
So did you find new cannabis edibles to try? Did something capture the inner chef inside you? Cannabis Edibles Expo 2021 is the place to see it all happening. Educate yourself, learn about what's new in the edibles world and enjoy. Bon appetit!
Written by Teresa Martin, Cannabis Content Specialist
Looking forward to meeting you again next time.