Ten most widely viewed cannabis journalists
Top 10 Cannabis journalist you should know about in 2021.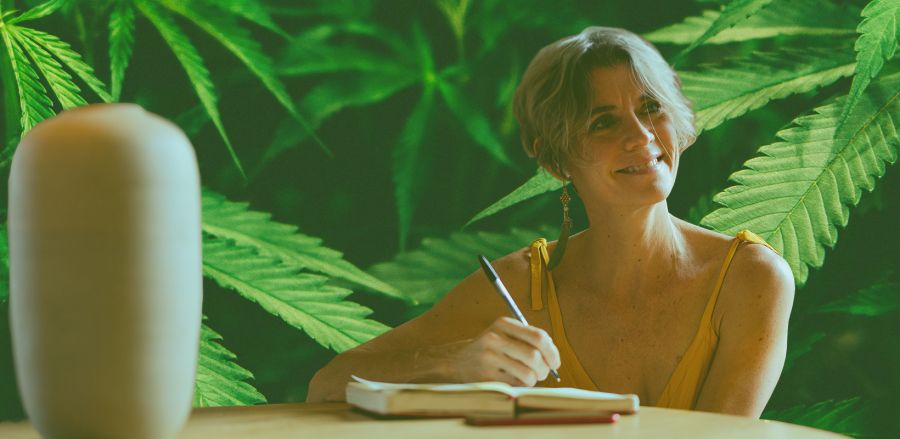 30/06/2021
The cannabis industry is no longer a niche market. The 2018 Farm Bill in the United States removed cannabis (hemp) from the list of controlled substances.
As one of the fastest-growing industries in modern society, cannabis has always been in the news. While regulations in the canna world are evolving and changing on a daily basis, it is more important than ever now to deliver the updates within the cannabis industry.
Mary Jane Gibson, High Times
Mary Jane Gibson works as a culture editor both for High Times and also contributes to cannabis-friendly publications such as Rolling Stone, Playboy, and Leafly. She is well-known for fusing pop culture and the cannabis industry, and she frequently collaborates with other journalists to review popular cannabis products and strains.
Source: thisismaryjane.com
Sara Brittany Somerset, freelance writer, and photographer
The freelance media journalist and photographer Sara Brittany Somerset has featured in Forbes, High Times, and the HERB. It also covers legislation and regulations on cannabis and often publishes articles that explain the ever-changing legal situation in the marijuana sector.
Dan Adams, The Boston Globe
The Boston Globe's Dan Adams writes the popular Massacheutts series "This Week in Weed," the birthplace for the legal marijuana industry. Dan, an Emerson College graduate who began working for the Globe in 2011, previously covered breaking news, municipal politics, business, and the alcohol industry. In 2017, he was named the Globe's first dedicated cannabis reporter, and in 2019, he joined the Spotlight Team for a series on the marijuana industry. He has moderated numerous panels, served as a speaker and emcee at national conferences, and appears on public radio and network television on a regular basis.
Sam Wood, Philadelphia investigator
Sam Wood is a distinguished journalist who currently works for the Philadelphia Inquirer on the subject of cannabis, law, and emerging technologies. He most recently covered the region's opioid crisis as a health reporter, wrote extensively about heroin in Kensington, and turned a fortnightly review of city restaurant inspections into one of Philly.com's most popular features. Previously, his series on police-involved shootings prompted the Department of Justice to conduct an investigation into the Philadelphia police department. He has investigated the state's horse-racing industry and tax evaders, edited a number of columnists, and established content-sharing partnerships with national nonprofit newsrooms. He also served as the Inquirer's first social media editor.
Source: inquirer.com
Natán Ponieman, Benzinga
Natán Ponieman has writings in several publications such as the Hight Times, Leafly's, Yahoo Finance, etc., including Cannabis journalist and Benzinga journalist. He speaks English and Spanish fluently. He is also a creative writer with over ten years of experience in the advertising industry. He has written and conceptualized creative concepts for television commercials, web content, print, social media, brand events, and interactive installations.
Source: Twitter
Valli Herman, Freelance editor, and content manufacturer
Valli Herman is an experienced, independent editor of Los Angeles, California, and a content producer. Valli, as a former journalist in the Los Angeles Times, is famous for covering various subjects such as cannabis, fashion, cuisine, and travel.
Source: Weedmaps
Alex Moersen, Innovation & Technology Today's
Alex Moersen is a Denver, Colorado-based associate editor at Cannabis & Tech Today, Innovation & Tech Today. He also has bylines in Green Entrepreneur, where he frequently covers new cannabis ventures and products. He is an Associate Editor at Innovation & Tech Today, where he covers pop culture, science and technology, sustainability, and other topics.
Glen Korstrom, Business in Vancouver (BIV)
Glen Korstrom is a business journalist based in Vancouver, Canada. He writes about retail, tourism, hospitality, cannabis, and consumer trends. His work can also be found in Glacier Media publications such as Vancouver is Awesome, North Shore News, and Burnaby Now. He also served as the editor of CannaBiz, BIV's annual magazine.
Source: Twitter
Tyler Koslow, freelance writer, and editor
Tyler Koslow is cannabis, technology, and culture-focused freelance writer and editor. He has recently covered the advancement of 3D Printing technology as well as how to consume marijuana safely. After receiving a Bachelor of Arts in Creative Writing from the University of Central Florida in 2013, He returned to his roots in New York City to try his hand at a career in writing. While residing in Brooklyn, he was afforded a number of amazing opportunities, starting off as a freelance writer for an array of online publications and brands, including High Times, Merry Jane, All3DP, Brooklyn Magazine, among others.
Gabrielle Saulsbery, NJBIZ
Gabrielle Saulsbery is a New Brunswick-based reporter for NJBIZ, where she covers a variety of topics such as food, retail, cannabis, legal, and small business updates.
Exhibit your brands at the 2021 Cannabis Food Show and meet 1000+ visitors including dispensaries, distributors, investors, and press under one roof
Book your exhibitor spot now for $2400. (20% off if exhibiting at both venues)
San Francisco
Chicago


Looking forward to meeting you again next time.