Top Cannabis Apps To Download Now
A list of the top cannabis related app that you should download today.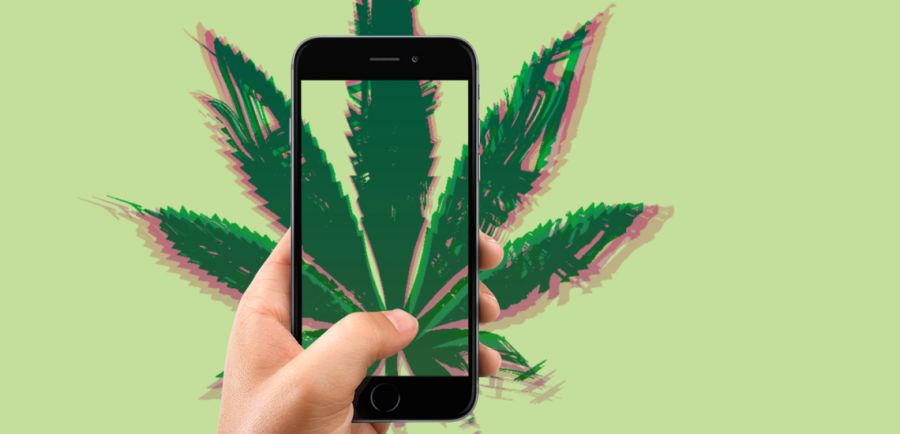 24/10/2019
Your app store is home to countless apps related to cannabis. Well not countless, but there are sure a lot of options. But some of these apps are invaluable platforms for cannabis enthusiasts, brand owners, dispensaries, investors or anyone looking to enter this world for medical or recreational use.
To assist you in figuring out what app is best for you, we've compiled the top cannabis apps to download now.
Start Exploring!
Weedmaps
What's in for you: Locate dispensaries, explore cannabis brands and find doctors near you.
With a list of almost every dispensary in the USA, this app offers users a one-stop solution to the latest news, new products, new brands, discounts, deals and also features a "learn" tab where you can ready about the current legal regulations, consumption guide and take a walk in cannabis history.
Leafly
What's in for you: Learn about strains, locate dispensaries nearby and read reviews from other customers.
If you want to learn about the complexities of the green plant, this app is the best place for you. You can discover strains that you have never heard of and the best thing is that you can also get reviews by thousands of customers and testing labs.
TheWeedTube
What's in for you: Videos and content related to the cannabis community.
After the speculations of youtube banning and demonetizing cannabis-related videos, a former YouTuber Arend Richard created this social media platform. They only have 2 rules: You have to be 18+ and no "R" rated content allowed. Explore vlogs, educational videos and join the community of weedtubers.
Go Fire
What's in for you: Find the best cannabis plant-based medicine for you.
Download: iOS
What's best about this app is that you can be a part of a community that has turned to alternate cannabis-related medicines for their ailments. With the help of easy-to-use navigation and a host of reviews from other users, you can find the best topicals, edibles & tinctures for you.
Best in Grow
What's in for you: A social platform for your cannabis business.
Download: Android
If you own a dispensary or a cannabis retail business, this app is an ideal platform for your team. You can share feedback to the brands that work with you, stay updated with the compliance regulations, and build a secure internal communication that is quick and hassle-free.
PotBot
What's in for you: Ascertain the best-personalized marijuana medicines.
The aim of Potbot is to simplify the lives of medical marijuana patients. Their algorithm is made so that it gives the best strain recommendations for your ailments based on peer-review and patients that have the same symptoms.
Duby
What's in for you: A social networking app for cannabis enthusiasts
This app is an amalgamation of Twitter, Snapchat, Reddit and Tinder all in one. You can view other people's stories and you can also find dispensaries in your area. An amazing feature of this app is "light up a duby and pass it to other users anonymously near you." which means you can either swipe left or swipe right if you receive a duby and start talking to other cannabis enthusiasts.
Looking forward to meeting you again next time.