What it Takes to Make Cannabis Edibles GMP-Compliant
Various federal, state and local organizations are beginning to monitor the business for compliance as the number of medicines and other consumer products derived from cannabis and its components, notably cannabidiol (CBD), grows.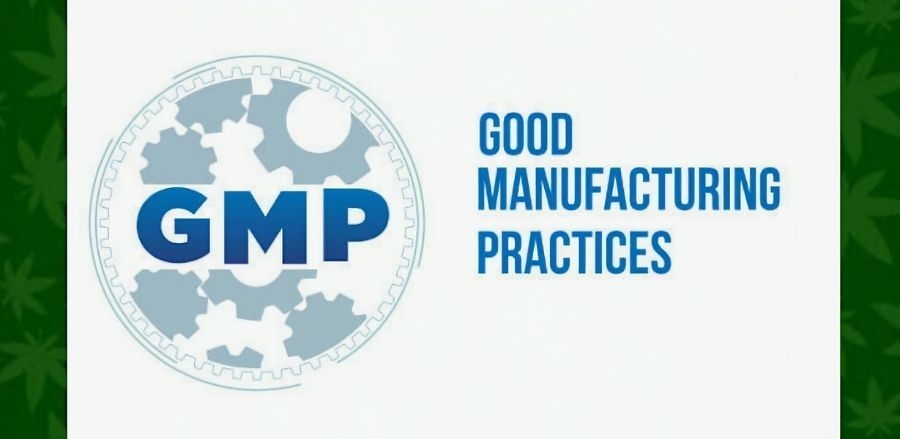 07/03/2022
To comply with the legislation, cannabis manufacturers, dispensaries, and farmers must adhere to Good Manufacturing Practices (GMPs). We will go through some of the food safety concerns faced by cannabis producers and some best practices to follow to stay compliant.
Cannabis has a lengthy history, dating back to 8,000 BC when cannabis was used for manufacturing hemp fabric, which was a significant business at the time. Cannabis was once categorized as a controlled substance in most countries, making its cultivation, harvesting, and usage severely restricted and illegal throughout the vast majority of the world.
The Food and Drug Administration (FDA) establishes stringent guidelines for food and pharmaceutical businesses to ensure consumer safety. Existing food safety laws, such as the Food Safety Modernization Act (FSMA), apply to CBD-based food items. Cannabis-infused beverages (water, tea, coffee, juice, and beer), salves, oils, balms, vapes, edibles (cookies and gummies), and even dog treats are among the products available.
What is GMP?
GMPs are a mechanism for guaranteeing that products are consistently made and regulated by quality standards and regulatory criteria. Implementing a GMP compliance program assures customer health and safety, allows producers to understand the intended use of their products, allows manufacturers to defend product specifications as appropriate, examines hazards to vulnerable populations, and reduces business risk. In short, GMP stands for product safety and quality, and it describes the manufacturer's responsibility to safeguard customers from the distribution of harmful and ineffective products. Implementing a successful GMP program necessitates careful planning (both short and long term), financial commitment, and qualified resources.
How do you go about it?
As the cannabis legal landscape evolves and matures, your business model must address GMP implementation if you want to be successful and sustainable.
- Before implementing GMP, you must first establish which GMP rules apply to your product's intended use (s). For example, do you make food, beverages, or dietary supplements? Next, learn about the FDA's GMP Code of Federal Regulations (CFRs).
- Conducting a gap analysis, allows you to identify your shortcomings in GMP compliance. The evaluation should encompass but is not limited to facility design, equipment design, supply chain management, risk management, and personnel training.
- After completing the gap analysis, you should establish a comprehensive action plan to outline the measures required to achieve GMP compliance. To strategically plan, execute, and finish the essential tasks, the plan can comprise prioritized deliverables, due dates, and assigned resources.
Cannabis food and beverage firms already have a comprehensive set of regulatory rules to assist them in putting themselves up for long-term success in the industry—but they often need some personalized guidance relating to the industry's unique qualities.
When it comes to cannabis food safety, there are numerous intricacies. In addition, there are cannabis-specific challenges outside of existing food safety systems that must be addressed to appropriately protect patients, consumers, workers, and the general public."
- Because heat influences cannabinoid levels, primarily THC, it's crucial to know how the production process impacts particular products.
- Unlike other food and beverage goods that may have serving size "suggestions," cannabis products, like other drug products, require a dosage specification, as well as extensive directions and warnings for users.
- Cannabis extracts leave behind non-water-soluble biofilms and resins, reducing the efficacy of standard sanitizers and disinfectants substantially.
- Food and beverage developers must find good ingredients, verify that they were processed in a safe, GMP-certified facility, and investigate how the manufacturing process influences elements.
Contamination of your edibles can manifest itself in a variety of ways, including:
- It could be food-borne infections like Inadequate hot/cold holding temperatures (i.e., cannabis oil),
- Cross-contamination due to using the same equipment used in two batches),
- Employee health/hygiene issues, Ingredients from untrustworthy sources
- Through Bacterial pathogens like C. Bot, Listeria, E. Coli, and Salmonella
- Molds and mycotoxins (especially in cannabis plants) Pesticides (reduced through adequate testing/recalls/disposal)
- Heavy metals such as chromium, mercury, arsenic, and lead are extracted from the soil and absorbed by plants.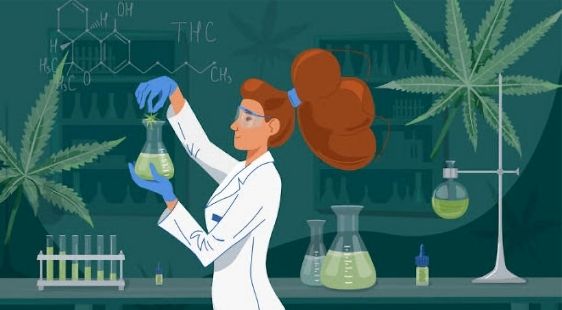 Image Source: iStock, Safe handling of Cannabis plant in a lab setting
Potential cannabis manufacturers should pay attention to the following areas:
- Maintaining personal hygiene on the premises should be a must. Growers should wear a Tyvek suit/scrubs when touching the cannabis plant. Dispensaries should always use single-use gloves, tongs, or deli tissues when handling the product. Contact with bare hands should not be permitted.
- Your facilities and grounds must be acceptable, sanitary, and well-maintained. For example, you must demonstrate proper water supply, temperature/pressure, drainage/waste treatment, and pest management to prevent cross-contamination.
- Floors, ducts, pipelines, and tanks all need to be cleaned. In addition, portable utensils and equipment must be cleaned, sterilized, and properly stored to reduce contamination risk and allergen cross-contact.
- Chemicals must be labeled, kept away from food contact surfaces, and utilized by the manufacturer's instructions. In addition, emergency measures should be documented in the event of a fire, flood, sewage problem, or an impending health threat (e.g., spraying chemicals on a crop, salmonella outbreak, etc.).
- Consider choosing corrosion-resistant, non-toxic equipment built to handle harsh chemicals/cleaners. In addition, they should have smooth seams to prevent bacteria from accumulating.
- To prevent damage/deterioration of equipment and edibles, you must utilize suitable storage, temperature controls, and processes. In addition, all food and raw materials should be kept in clean, covered containers.
- To avoid contamination, facilities should calibrate their thermometers regularly and preserve logs for holding and cooking temperatures and heat steps.
- You must maintain enough documentation/logs to demonstrate reasonable quality control, personnel training, standard operating procedures (SOPs), and HACCP compliance. All paperwork should be kept onsite for one year and offsite for seven years.
- Your ingredients or raw materials (for example, food-grade essential oils, flavors, and so on) must be supplied correctly from licensed/FDA-regulated sources.
- Your suppliers should give documents demonstrating their GMP certification, licensing, shelf stability, pesticide use, and product testing.
Article By Aakriti Rawat, Beverage Trade Network
Looking forward to meeting you again next time.