9 Questions With Heavenly Sweet Edibles
Sheila Dedenbach from Heavenly Sweet sits down with the Cannabis Food Show and dives into the world of Heavenly Sweet's medibles.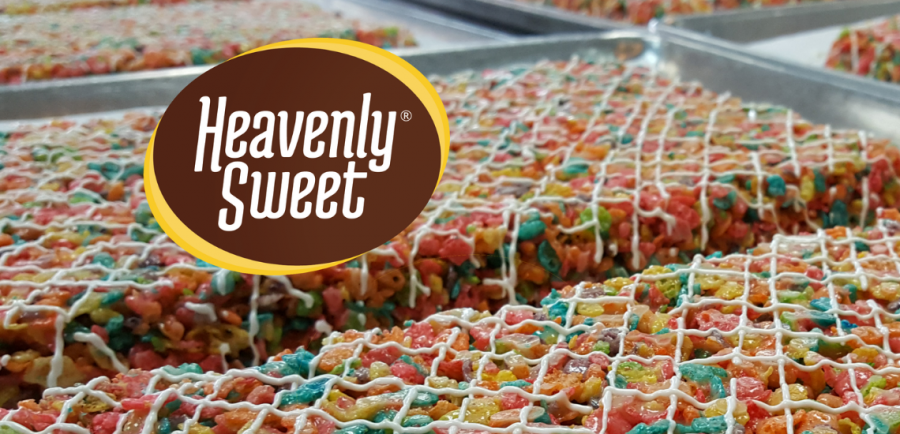 26/02/2020
Cannabis Food Show sits down with Sheila Dedenbach, President, SD Pantry Inc and Heavenly Sweet. Here, Sheila dives into Heavenly Sweet's journey and how she turned her passion into her business. She also talks about different problems that an edible brand can face and how they can be overcome.
Tell us a little about yourself. How did you get into the cannabis industry?
In 2008, I found myself in a northern California dispensary only to be appalled at the complete lack of quality edibles available. What I found there was unlabeled, inconsistent, misshapen crispy rice treats completely devoid of consideration for the customer. This single moment of utter disappointment inspired me to embark on a mission to create and provide high-quality, consistently-medicated edibles.
How did Heavenly Sweet come about? What was the inspiration behind its birth?
After conducting research of the most effective ways to infuse edibles while maintaining cannabinoid content, flavor and appearance, I selected the tastiest Cannabis strains to compliment various foods. I then employed my decades of confectionary experience in the creation of each Heavenly Sweet edible. Heavenly Sweet's goal has always been to create products that people love as much as we do. We prepare edibles for every day; whoever you are and whatever kind of day you're having (great day, tough day, exhausting day, etc.) there is a product for you. We strive to make approachable "edibles for all."
When you first started off, what were some of the challenges that you faced in terms of production?
When Heavenly Sweet began in 2008, there were no industry standards for dosing medicated Cannabis edibles. In order to provide consistency, Heavenly Sweet created a guideline for dosing, so that customers have a way to gauge cannabinoid content. In 2017 Heavenly Sweet adopted 10mg per dose which California state regulators recognized as its dosing schedule. Every product is state-compliance tested and clearly labeled so that consumers can make an informed decision.
Over time, what's the difference you've seen in the challenges you face in production? How have things changed?
We have gone from a bake-to-order manufacturer to a large-scale manufacturing plant, it is a completely different scale. My staff will make the same product for days to complete a batch in preparation for testing.
So what about distribution? How did you go about that? The challenges you faced and how you overcame them?
I began with 1 dispensary. From there, I approached other retailers with packaged samples and followed up to get feedback and orders. We grew from there. We have faced many challenges; federal pressure, quasi-legal status state wide, transporting products, transporting hundreds of pounds of cannabis at a time for butter production, and much more. We overcame with endurance and creativity. Failure has never been an option. We have the will and have faith there is a way; sometimes having to be creative and think outside the box for the solution.
What's the current position of retail space in the edibles sector? Do you see it improving in the near future?
Edibles are so approachable and varied. I anticipate an increased market share as more people dabble in cannabis exploration. Edibles offer the most "bang for your buck" with the longest effect plateau of all cannabis products, requiring the least dosage of THC. The manner in which edibles are titrated (in the liver after digestion), converting Delta-9 THC to 11-Hydroxy THC, a much stronger (4x) euphoria compound.
Marketing anything related to cannabis can be tough. How did you go about marketing Heavenly Sweet? What are some of the strategies you have in place right now?
We established valuable relationships with our customers; both retailers and consumers. We genuinely care about our customers and are well known for our outstanding customer service. We guarantee all our products. I am incredibly proud of our products and that makes it much easier to market something you are truly proud to offer. Having high-quality products and standing behind them, combined with our track record in the cannabis industry, our brand recognition and dedicated consumer following, retailers reach out to us to acquire our products for their shelves. Our strategy is make an excellent product, price it fairly and guarantee it; follow up with superb customer service.
What's one tip you would give to someone starting their cannabis edibles brand?
Find your niche. Perfect your product. Work hard. Always be marketing. Most importantly, LOVE what you do and surround yourself with people who support your vision.
And lastly, where do you see the cannabis edibles sector going in the next 5 years?
With California's current population just shy of 40 million and anticipated populous growth to 50 million over the next 3 decades, we have no shortage of customers. We will continue to keep up with snackfood trends, mixing up our edible offerings to meet the consumer's demands and even stay ahead of upcoming trends.
Cannabis continues to move toward mainstream acceptance making it more approachable for older adults. Edibles are easy for all adult consumers. They offer a long-lasting, discrete way to enjoy cannabis consumption. Add to that Heavenly Sweet's reputation for delicious options, both sweet and savory, and you have a Heavenly combination.
You can meet Heavenly Sweets at the Cannabis Food Show in San Francisco.
Looking forward to meeting you again next time.