9 Questions With Aaron Morris From Wyld CBD
In conversation with Aaron Morris, CEO and Founder of Wyld CBD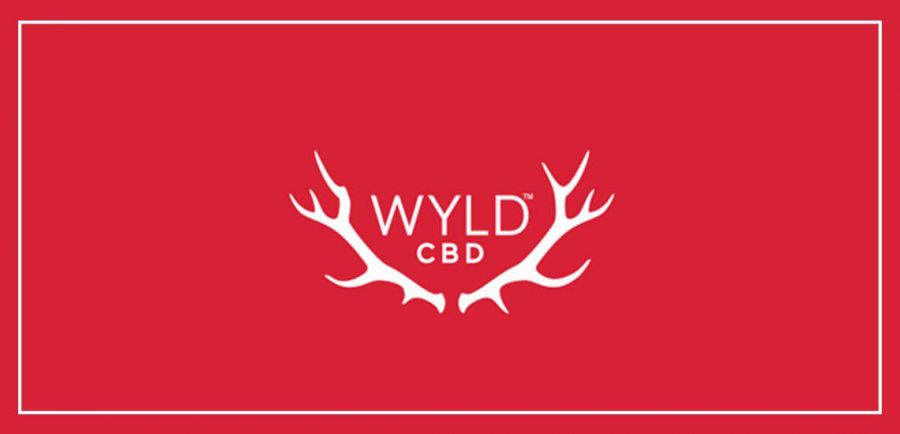 17/12/2019
Today, Cannabis Food Show is in talks with Aaron Morris, CEO and Founder of Wyld CBD. Here, Morris talks about his journey in the cannabis industry and the birth of Wyld CBD. He also shares tips and tricks for those looking to start or expand their cannabis edibles brand.
Aaron Morris and Christopher Joseph, the minds behind Wyld CBD have been successful in making Wyld into one of the largest edibles brands across the united states with their range of gummies and CBD infused sparkling water, which both come in four different flavors.
Tell us a little about yourself, what inspired you to get into the cannabis industry?
I grew up in Oregon with two public school teachers as parents, I was raised with a unique perception of the world. Not only did I develop a natural admiration for global sustainability, but I knew I could maximize my potential in school by exercising the skills taught by both my parents. All of this came to fruition when I graduated from the University of Oregon in 2011 with three bachelor's degrees, after which I chose to travel the world to expand my horizon. After spending a generous amount of time volunteering, hiking demanding mountain ranges from the Andes to the Himalayas, and generally expanding my mind through experience, I returned to Oregon with a heightened focus to strive for what I believed in. After co-founding Wild Roots Spirits and building it into a top 3 distillery in Oregon, I set my eyes on pushing the boundaries to see just how far I could maximize my capabilities. With hard work, determination, and a set of moral standards that most major corporations would struggle to follow, I was successfully able to grow Wyld from a small barn operation with zero employees into The Nations #1 producer of edibles with a line of naturally-flavored products that reflect the core of what the Pacific Northwest has to offer. Wyld has just recently expanded from Oregon into Nevada and California, Colorado is currently completing the licensing process in Massachusetts and Michigan.
So, what's the story behind WYLD? How did you get started? What was the inspiration behind it?
My first business was Wild Roots Spirits, a real fruit infused spirits company, we wanted to embody the flavors and spirit of the Northwest to share with the nation. The opportunity to get into the cannabis sector was too large to ignore, so I decided to aggressively pursue it. I was 25 at the time I made the decision, and there was no way I could miss this opportunity of a lifetime.
[Aaron Morris & Christopher Joseph, Founders, Wyld CBD & Wild Roots Spirits]
What are some of the challenges that you faced in the early stages? And how did you overcome them?
Most people don't believe me, but I started Wyld using Reddit. I knew nothing, and I mean nothing about food, yet alone commercialization and development of a product line…. Let's just say it was a long 90 days of failing everything Reddit recommended. Through isolating enough variables and piecing it together, Wyld was born. One could say that without Reddit, I would have never been able to create the nation's largest edible brand.
What are some of the challenges you face now with the brand? And how do you overcome those?
We can't ship THC across state lines, and the anxiety of having to operate a production facility in every state we want to sell in poses a ton of security, logistical, and legal concerns. We are still not federally accepted.

We do not have access to federally governed laboratories. Not being federally legal creates an entirely different set of risks that most forget about, and ultimately, we don't have access to the testing facilities we need to have. The consumer loses on this one over and over again, and the federal government continues their war on drugs.

The fact that states that have legalized recreational cannabis still have incarcerated individuals serving long-term sentences for nonviolent cannabis offenses. We should not be able to profit in a legal manner from those who paved this industry while their entire lives are being ruined. This one shouldn't be up for debate.
Those are my top challenges and concerns of the cannabis industry. I think the overall solution is federal legalization with mandated rules/regulations.
Cannabis branding and marketing is a very peculiar subject. Could you tell us a little bit about how you went along with branding and marketing WYLD products?
Our entire marketing department remains 1 person. 99% of our marketing spend is funneled into guerrilla marketing. In all reality, again, too much attention is focused on clever marketing slogans and gimmicks instead of focusing on the product line and brand. They can both be leveraged as the most powerful marketing strategies in the world. If you have a strong product line and a strong brand, surround yourself with the right team, and interact directly with customers, then you will find success. If each box is checked, that's the sole thing you ever needed for success. Often, I see legacy and new companies in all industries, try to skip a box, and you simply can't.
Hiring for a cannabis brand might have been a tough task. Could you give us a few tips on how you hired your staff and trained them to be a part of WYLD?
A real leader builds an environment that allows employees to break their own personal barriers. As CEO, my job is helping them break their personal barriers and getting them to understand their own perceptional biases. The business should never be about dividends, it should be about personal growth and your most important job is to help our team grow as professionals, not vice versa. I look to hire personalities just as much as I look at someone's experience. If you aren't addicted to personal growth and testing the boundaries on what you believe, Wyld isn't for you. That is Wyld's culture, that is how I hire and look for in employees.
Where do you see the cannabis x food industry in let's say, the next 5 years?
I see; more states legalizing recreational cannabis, more states turning medical or decriminalizing. The beginning of THC and CBD research and larger grocery retailers picking up Hemp CBD products.
If you were to give one tip to someone starting a cannabis brand, what would it be?
I wish no one told me anything before I started leading a cannabis business. This industry is full of opinions, and the reality is no one truly knows how to lead a cannabis industry. We achieved the #1 selling edible brand in the country through building it our way -- self-distributing, in-house manufacturing, not taking on investors, not working with strategic partners, and not following anyone else's path to success--and after a few months, at the age of 26, I completely stopped listening to anyone, and it allowed me to be nimble and pivot through the craziest industry our generation will get to experience. Chaos breeds character.
Lastly, what's your favorite way of consuming cannabis?
Personally, I enjoy micro dosed edibles (2.5-10mg) specifically our edibles and a good joint.
Looking forward to meeting you again next time.