9 Questions With Cannabis Chef Miguel Trinidad
Looking to enter the cannabis food market? Hear from cannabis chef Miguel Trinidad.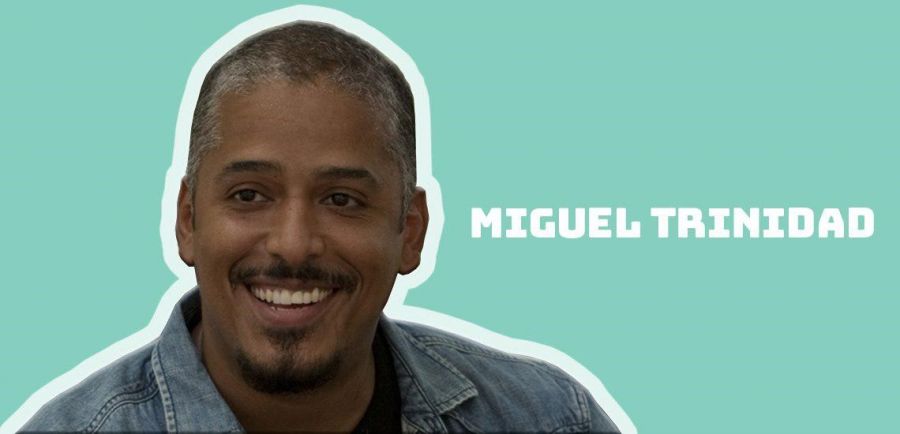 01/11/2019
What started as merely an industry is slowly turning into one of the biggest industries across the globe. Yes, we're talking about cannabis.
Most people remember being a part of the canna-world by baking brownies and cookies while their parents were away. However, things have changed, and are constantly changing.
The cannabis industry is said to be a large one, and is only expanding day by day. With the industry expanding, cannabis has found its way into skincare, beauty products, food & beverage, and more.
Meet Miguel Trinidad, owner of Jeepney and Maharlika, Cannabis Chef, and alum at the Institute of Culinary Education in New York City.
In conversation with our Editor in Chief, Trinidad talks about his experience as a cannabis chef and shares his tips and tricks for those looking to get into the cannabis food market.
Tell us about your journey as a chef, what inspired you to become a chef?
I was inspired to become a chef by my years in the industry. I had worked all aspects of the restaurant. From deliveries to manager, from cook to executive chef. I didn't know that this was going to be my path until I went to culinary school. Thats where everything felt right
When did you start infusing cannabis in your food? What inspired you to get into the cannabis industry?
Lmao, I started when I was a teenager with the classics, brownies and cookies. Getting into the cannabis industry happened when I met my business partners Mel peralta and Doug Cohen working on a pilot for a show. We are all NYorkers and hit it off. We knew we had to do something together.and after some brainstorming we decided that cannabis needed a culinary voice and a path towards destigmatizing.
Tell us a bit about Jeepney Filipino Gastropub. How did you get started? What was the inspiration behind it?
Both Jeepney and Maharlika were the brainchild of my business partner Nicole Ponseca. Her longtime dream was to open a hub for Filipinos to call home and to build a bridge between cultures through the dishes of her childhood. We came together working at a restaurant in soho. She was looking for a chef that could bring her vision to fruition and I was looking for a challenge. Together we opened maharlika and it gained traction very fast. No one knew what Filipino food was and it was our mission to educate the masses on what the food was and how to eat it.
What are your top 3 rules in the kitchen when cooking with cannabis?
Top 3 rules when cooking with cannabis are the same as just cooking.
Get the best quality ingredients.

Taste everything.

Push the envelope and start a conversation with what you're making.
For someone wanting to get into the cannabis food industry, what piece of advice will you give them?
The best advice I can give someone who is trying to get in the business it to read everything about it and surround yourself with the right people that will help to make your dream happen
What was a challenge you faced when you first started cooking with cannabis?
The biggest challenge was dosing properly. Everyone has their number finding mine and thinking about how to share what we started with others was something that had to be approached in a sensible way. I didn't want to give people a negative experience. We wanted to provide a safe environment with like minded people where you can eat great food and enjoy great conversation. For us microdosing was the way to go.
---
Click here to check out 9 Questions with Max Simon - A peek into cannabis education
---
What's been your favorite cannabis-infused dish you've made so far?
By far it would have to be ice cream when it comes to sweet but when it comes to savory there is nothing like a nice bowl of infused sancocho.
What's one way you turn people onto your cannabis-infused food?
People want to eat good food from a respectable source. The food is the vehicle for medicine from the plant. You make it look and taste good and people will try it.
Where do you see the cannabis food industry in the future?
I see the future of cannabis food as exciting. There are new products and techniques being developed every day so to see what is to come is something I am looking forward to.
Don't forget to follow Miguel
Looking forward to meeting you again next time.