9 Questions With Greg Phelan - COO at Medically Correct
COO of Medically Correct, parent company of cannabis brand Incredibles shares all about cannabis edibles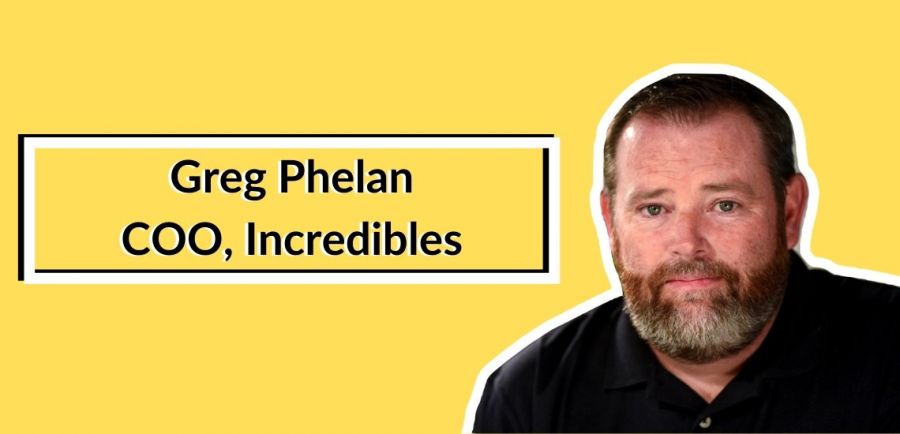 28/11/2019
The emergence of cannabis edibles in the US market is widening day by day. As the market is expanding, so is the birth of cannabis edible brands. A lot of brands have emerged as canna-edible brands, and are creating edibles such as cookies, gummies, capsules, lollies, and more. Some are even going into the restaurant sector and infusing cannabis with their day-to-day menu.
Amongst a plethora of edible brands is Incredibles. Founded in 2010, Incredibles brand cannabis chocolate bars have grown into Colorado's highest-volume, and the most nationally awarded, infused product company. This is a result of their reputation for extract quality and product innovation.
In conversation with our Editor in Chief today, is Greg Phelan. Phelan is the COO of Medically Correct, the company that birthed Incredibles. He chats about his experience in the cannabis industry and shares tips and tricks for those looking to expand or start their own cannabis edibles.
Tell us a little about yourself, how did you enter the cannabis industry?
I came to Medically Correct in March of 2014, I had worked with our founders previously in the bakery and wholesale food industry. I came aboard as a bookkeeper, but transitioned to operations manager by my second year. In 2017 I was promoted to COO of Medically Correct. My career has been focused in food and manufacturing for the past 25 years.
Tell us about Incredibles. How did it come up? What was the inspiration behind it?
Bob Eschino's, (Founder and President) brother was making cannabis edibles for their Grandmother that was suffering from cancer. Bob wanted to show his business associate Rick Scarpello (Founder and CEO) beneficial effects these edibles. After seeing the positive effects, Rick and Bob formed Medically Correct.
The cannabis edibles industry has expanded a lot over the years, what are some of the trends you've seen lately in the cannabis edibles sector?
Micro Dosing. We love this new area of edibles and have embraced it with a lot of our newest products. Being able to control your experience and dose in small manageable amounts is a very empowering way to consume cannabis.
When starting Incredibles, what were some of the challenges you faced? And how did you overcome them?
The major challenges are banking, access to capital, and IRS tax code 280E. Banking has always been a struggle and will continue to be. We do have a bank that allows cannabis customers, but we are only allowed to have a checking account, no lines of credit & no loans. Access to capital is out there, but it is very predatory and the loan rates are unmanageable. 280E is a daily hurdle that we face, the code taxes us out of being a profitable company and disallows normal business tax deductions.
As a cannabis edibles brand, what's one cannabis marketing strategy that works for cannabis products?
Edibles do not pose the same health effects as inhaling
What's one tip you would give someone starting out a new cannabis edibles brand?
Compliance, every decision made must be center on compliance
Where do you see the cannabis x food industry in the next 5 years?
Moving further into a wellness phase along with expanding social acceptance
What's next for Incredibles?
Expanding into more markets across the country
What's your favorite way of consuming cannabis?
I personally prefer to micro dosing with either gummy or pressed tablets.
Click here to check out other interviews by our canna-experts.
Looking forward to meeting you again next time.