9 Questions With Patrick Moran - Cannabis Investor
Hear from Patrick Moran, CEO of Pebble Wellness and Cannabis Investor.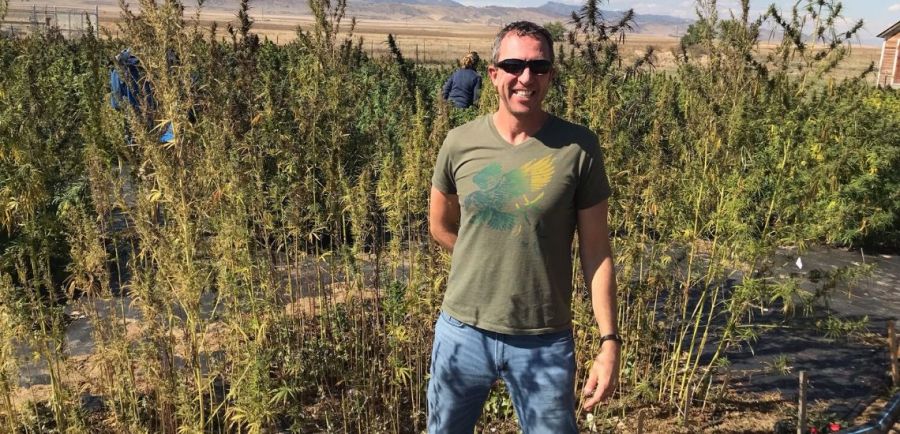 15/11/2019
We can all agree to the fact that the cannabis industry is growing over time. Looking at the US, 33 states have legalized the medical use of cannabis, 14 other states have placed limitations on THC content, and 11 states have legalized recreational cannabis. According to BDS Analytics, the US market for CBD infused products will surpass $20 billion by 2024.
There are a plethora of cannabis brands that are popping up, and let's be honest - everyone wants investors, but the cannabis industry is one where investors are very specific about what they want to do and where they want to invest.
Meet Patrick Moran, a DFW based investor-entrepreneur, nationally recognized as the Texas cannabis industry's first-mover. Moran is also the CEO of Pebble Wellness, which he released as a concentrated neurological therapeutic treating Autistic children ages 5-12, with ongoing case studies across the neurological spectrum.
In conversation with Editor in Chief of Cannabis Food Show, Moran shares with us his journey in the cannabis industry, and how he started investing in the industry - and for all your brands out there, he also shares what cannabis investors are actually looking for.
Tell us about your presence in the cannabis industry
I'm a pioneer of the Texas cannabis industry and founding board member (now retired) of the Texas Cannabis Industry Association (TCIA). Our holding company (AcquiFlow) became the nationally-recognized "first, legal & transparent Texas-based cannabis company" in history when it raised $250,000 in 2014 with the vision to become a "nationally distributed Texas-based cannabis company." That shared vision became reality in August of 2018 with the launch of the AcquiFlow subsidiary www.Pebble.life.
What inspired you to get into the cannabis industry?
The plant had saved my life in '07-'08. I revisited that personal story in 2013 when exploring where & how to make my next investment play after having returned to Texas & gotten married.
Tell us a little about Pebble Wellness. The inspiration behind it, and how you got started.
It literally got started on my home stovetop, working on making better medicine for myself. That eventually led over the years to lab-driven R&D and creating hemp-CBD based pharmaceutical-level supplements aimed at neurological disorders. On the medical-side, Pebble now has a specific emphasis on pediatric seizure disorders & chemotherapy palliative care. Our wellness products that ship nationwide are lower concentration variations of those same effective therapies. So our customers know they are getting something safe, effective and consistent.
You're quite a huge investor in the cannabis industry. When you invested in the first cannabis business, what made you think "yes, this is where I want to put my money"
I'd seen over 100 cannabis-specific pitches by the time I placed the first investment, about six months in. It was three things: First, the scalable needs that the ancillary (picks & shovels-type) product served at that point in the overall industry's evolution. Second, the multiple exit opportunities. Last and by far the most important (cuz nothing works out the way it's planned) the leadership & team who were responsible for executing it all.
The cannabis edibles industry is expanding every day. What is your take on the cannabis x food sector?
"Fun - whatever that means to you!" are the first words that came to mind. There are as many entrepreneurial opportunities as there are ways to incorporate cannabis as a food ingredient. That creative freedom is framed by the fact that investors expect a return. What gets funded with capital will come down to numbers and the ability to run a profitable business.
As a cannabis investor, what are three things you look at before deciding to invest in a cannabis business?
The team is always top and then the ability to adapt/pivot long-term because things are going to change and likely not as you planned. A realistic and functional understanding of the evolving regulated environment, through which they have charted viable paths to profitable exits.
From your experience, and I'm sure you must have seen a lot of investment pitches, what usually stands out? And why?
That's tough. There's a lot out of opportunities out there. Separate from the financials, I think the question boils down to what 'corporate character traits' entrepreneurs need to communicate in the crucial minutes (or sometimes seconds) allotted when pitching potential-investors. Look for opportunities to demonstrate the positive traits essential to long-term corporate governance like well-planned execution, teamwork, determination, adaptability, etc.
Do you consume cannabis in any form? What's your favorite way of cannabis consumption?
I take Pebble hemp-CBD soft-gels & oil daily. Socially, I much-prefer cannabis to alcohol. I've always appreciated a good edible, but not one favorite. And now there's everything from soda to haute cuisine!
According to you, what is the next big thing in the cannabis industry?
Oof - cannabis is off and rolling in so many directions. Right now, AcquiFlow is most excited about what's on the horizon; cannabinoid therapies in the Life Sciences sector and domestic hemp-fiber variations (like construction materials, flooring, etc.) entering the Textile industry.
Looking forward to meeting you again next time.