Cannabis 2.0 The Next Wave of Legalization in Canada
The second wave of cannabis legalization kicks off in Canada.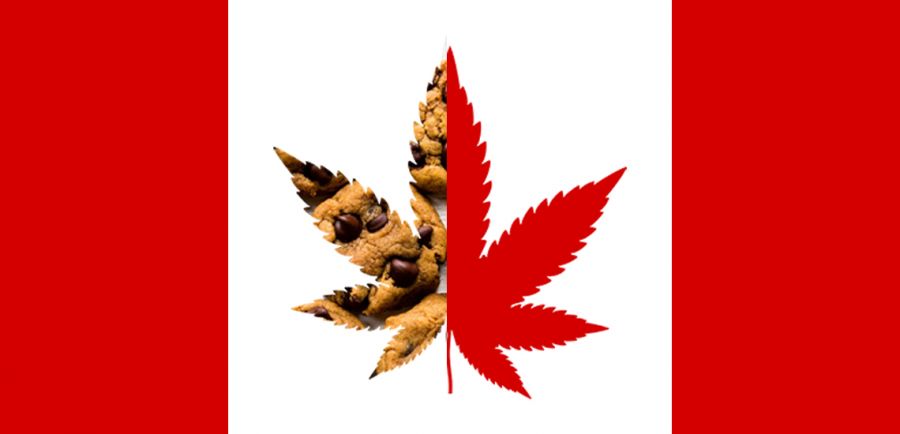 18/10/2019
The legalization of recreational cannabis in Canada came into effect on October 17, 2018, under the Canada Act. Exactly 12 months later, the cannabis stocks have lost half their market value and everyone is eyeing for the second wave in the legalization process, which is Cannabis 2.0.
As of October 17, 2019, Cannabis 2.0 legalized the production and sale of edible cannabis, cannabis extracts and cannabis topicals which was earlier restricted just to the use of dry flowers, tinctures, and capsules. We can truly say that the next wave of legalization in Canada has arrived and the market is catching on.
With this new wave, we can already see a positive impact on cannabis stocks. The stocks of Cronos Group, a global cannabinoid company, rose 33% in after-hours trading on Wednesday, just one day before Cannabis 2.0 came into effect.
"Absolutely, we think of this as a watershed moment for Cronos, it's a huge moment for Canada and really when you think of the global cannabis industry, this is so meaningful because, we think, this just gets the ball rolling" said Michael Gorenstein, CEO of Cronos in an interview with CNN.
But the catch is, consumers will have to wait till mid-December 2019 to actually see a selection of cannabis edibles in the market. This is because any cannabis producer will have to give a 60-day prior notice to Health Canada ahead of any sale or marketing of their products online or at brick-and-mortar stores— but the market has to wait till the first quarter of 2020 to know the numbers with Christmas and New Year's being just around the corner.
Apart from that, every province will also have its own rules and regulations regarding the legal age to buy, legal places to buy and consume and how much adults can possess. The market of legalized cannabis will take some time to build momentum but the good news is that it has started to do so.
What Does the Future Hold?
The world seems to be ready for Cannabis 2.0 too.
"The only impact that we've seen, I would say, is that we are having more conversations with UK based companies that are considering potentially either moving their listing to Canada or do a listing to Canada to provide them with some stability" stated by Loui Anastasopoulos, president at TMX Group (capital formation), in an interview with Reuters.
And according to a research by Deloitte named "Canada gets ready for Cannabis 2.0", the edibles market in Canada is worth C$2.7 billion.
They said, "The vast majority of this burgeoning Cannabis 2.0 market will be cannabis extract-based products, including edibles, which we estimate at C$1.6 billion alone"
Adding to the above statistics by Deloitte, opportunities are also huge in cannabis-infused beverages (C$529 million), topicals (C$174 million), concentrates (C$140 million), tinctures (C$116 million), and capsules (C$114 million).
Looking forward to meeting you again next time.