Cannabis Edibles Expo: A Targeted Moonshot Opportunity
Attention...Calling all Cannabis Enthusiasts
08/10/2021
The stage is set. We're ready for our esteemed guests. Cannabis professionals, experts in their field, across the cannabis industry will be coming to gather under one roof, for one purpose. They will be there to share industry secrets, to expand your horizons.
Where and when?
November 16, Chicago
Imagine that you are out walking with a close friend. She starts telling you all about the excitement, the extraordinary information, and the network of connections that she made at the Cannabis Edibles Expo 2021. She says, "It was so cool", with undeniable glee. You're oh so jealous and wonder to yourself why you didn't go too.
Then you remember that you had to wash your car and get groceries that day. You missed the event of the year because of mundane chores. If only you could travel back in time. You would never let trivial matters get in the way of your future again.
But this is only imagination. Not real at all. Don't worry...You still have a chance to experience everything Cannabis Edibles Expo 2021 has to offer. Hurry to get your tickets now, before this window of opportunity closes. You owe it to yourself to attend.
A professional trade event, this expo exists purely to enlighten you about everything you have ever wanted to know about cannabis edibles. This sector of the cannabis industry is blasting through the atmosphere like a rocket. It's time to find out for yourself what this could mean for your livelihood, your career, and your future.
So you're naturally curious and have questions that you have to have answered. The Cannabis Edibles Expo 2021 welcomes all your questions and more. When you leave this show, knowledge will be your prized jewel. You will have the professional connections and the highway maps to develop partnerships too.
Why not grab those tickets now to assure you will have all the information you need to formulate your own edibles brand and the skills to bring a superb product to market. Look forward to soaking in every detail you can absorb. Start right now with making a strategic plan for executing your next venture.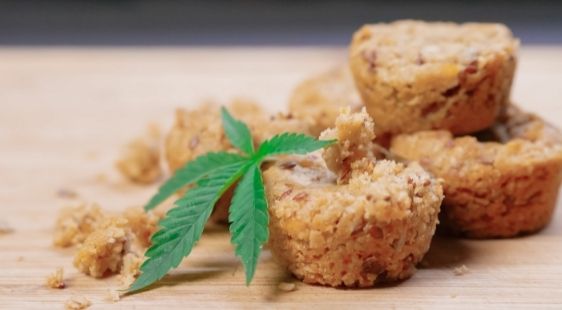 Cannabis edibles are one of the fastest-growing segments of the cannabis industry. Edibles range from scrumptious confections to complex, whole-infused meals, with so much pure indulgence sandwiched in between. Exquisite opulence with health benefits that consumers want and are willing to purchase from a cannabis edible brand.
Today's cannabis consumers are eager to try health-conscious offerings. They crave educational information, needing to understand what it is they are putting in their bodies. They expect excellence in flavour, safety, quality and ease of availability. Patrons of the Cannabis Edibles Expo will cheerfully encounter top cannabis edible brands that will demonstrate methods and strategies for achieving each of these goals.
The cannabis space is unlimited. There is an abundance of room for exuberant hardworking individuals with vision. This is your chance to step up your game and put it all into catapulting yourself to a higher level. Higher awareness and purpose in your life.
Time is precious. It can so easily slip away. Act now to reserve your entrance passport into the incredible Cannabis Edibles Expo 2021 and expand on your story. Are you a cannabis advocate, educator, analyst, or chef? Are you looking to grow a current business or start a brand new one? All the information you need is just a click away.
Where would you like to be in five years? Do you see yourself as a business person on the cutting edge of cannabis technology? Will you be a C- level cannabis executive? It all begins right here at the Cannabis Edibles Expo 2021. Just one day after the tremendous Cannabis Drinks Expo. Why not make it a 2-day event for a well-rounded chance to learn about the two largest and fastest-growing segments of cannabis.
Start your journey. Ride the upper atmosphere of entrepreneurship. Surf through the possibilities. Merge your ideas with like-minded professionals and shoot for the moon!
There is no better place to be. There is no better time to take this kind of trip. Make the pilgrimage to the cannabis edibles mecca this November. Devote yourself to making your cannabis career on a path out of this universe.
Looking forward to meeting you again next time.