Explore new possibilities with Cannabis Edibles Expo
The cannabis edibles segment continues to grow. Cannabis edibles don't just mean candy and confections anymore. Although they are delightful and certainly luscious.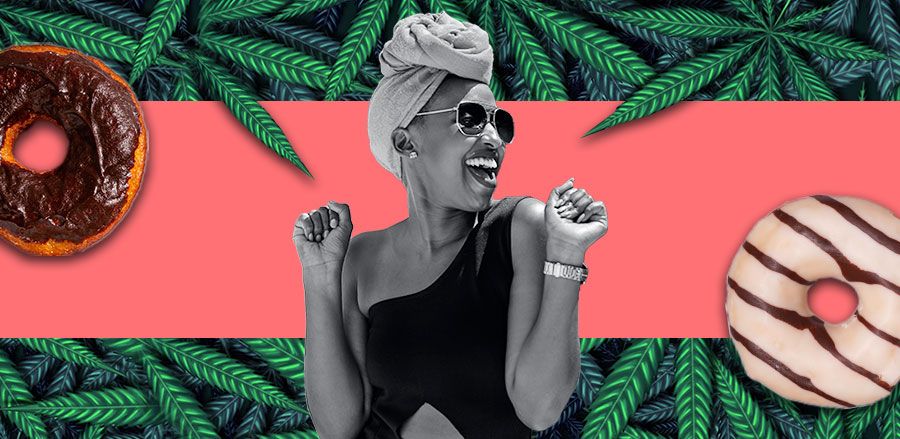 09/09/2021
What comes to mind when you think about edible cannabis? Do you picture a room full of college kids passing a plate of brownies someone brought to the party? Are there stems and green leaves sticking out of the square? Do you think of small squares of yummy, gummy goodness? What else comes to mind? Candy, chocolate, certainly. Yum!
What if I told you the cannabis edibles scene has become extremely advanced in the last few years? Well, how advanced is it? Cannabis edibles don't just mean candy and confections anymore. Although they are delightful and certainly luscious.
Science has evolved to tailor cannabis-infused edibles into many new forms. Edibles are being engineered to include the best taste profiles, forms, and functionality. Cannabinoids are being explored to discover the best combinations for health benefits.
Terpenes and flavonoids are being tweaked in each delicious offering. There are very few products on the market that still have an overwhelming cannabis taste. Most products are now quite indistinguishable from their non-cannabis counterparts when comparing look, flavor, and texture. Branding and education about cannabis compounds and dosing regimens within the adult-use market set edibles apart as something uniquely beneficial.
Do All Edibles Get You High?
The short answer is, NO. THC is the psychoactive ingredient that can give a person a psychological high and/or a body high. Food science and cultivation have made it possible to leave the THC out of recipes, therefore focusing on other nonpsychoactive cannabinoids, terpenes, vitamins, and supplements for health benefits. There are still plenty of benefits for the consumer.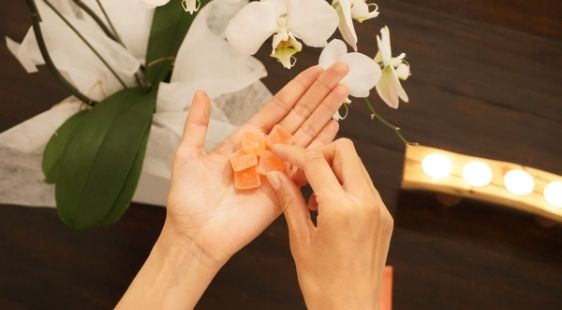 In Frame: Cannabis-infused sour cubes
Who will benefit from attending?
Cannabis Edibles Expo 2021 will be suitable for anyone who wants to expand their bygone perception of what cannabis-infused edibles used to be and the reality today. Come expand your mind to new possibilities.
Researchers, producers, extraction facilities, brand owners, distributors, suppliers, dispensaries, chefs, restaurants, fine dining facilities, cannabis aficionados, marketing, and investors here are some topics to unearth at the Cannabis Edibles Expo 2021:
1) Cannabis edibles are more intricate than ever before.
2) Cannabis edibles are the largest growing segment of cannabis.
3) Just about any food can include cannabis in some form.
4) Edibles bring a socially acceptable element to cannabis. Everyone eats!
5) Whole meals can be arranged with cannabis compliments of flavor, form, and function.
And so very much more! Such as infused dinner menus. A whole cuisine of cannabis-infused offerings from meat or vegan protein, potatoes and vegetables, bakery goods, and of course desserts of all kinds. What about ice cream? Yes, indeed! There are multiple selections of cannabis-infused beverages for complimenting the menu as well. The possibilities are endless!
Consumption locations are coming on board as restrictions and laws loosen. Every day is one step closer in the fight for recognition and legalization of cannabis. The goal in the long term is to eventually be able to serve cannabis edibles and cannabis-infused drinks at any location that can serve alcohol or alcoholic package goods.
Marketers, restaurants, and grocers will have to demonstrate that they can keep cannabis edibles out of children's hands to purchase and consume. Come learn how companies are doing this and adapting to changing markets at the Cannabis Edibles Expo 2021.
Who Will Be There?
We will have vendors from around the country coming to show what the world of cannabis edibles has to offer. Here is a taste from our wonderful vendors:
In Frame: One of 2021Cannabis Edibles Expo exhibitors - Gataka Wellness
1) Gataka Wellness
2) Wyld CBD
3) KIVA Confections
4) Kushla Life Sciences
5) Chamba Life
These are just a small fraction of exhibitors to network, learn, and grow your business. Trusted names in cannabis, CBD, and manufacturing can be found at the Cannabis Edibles Expo 2021.
How Do I Get In On This?
Many business entities are looking to capitalize on the explosion of cannabis and cannabinoid products. Cannabis has been deemed essential throughout a major pandemic. This is a sector that is expected to grow rapidly and very large.
Thousands of businesses are getting into the cannabis market. They are reaping tons of revenue while bringing spectacular products and benefits to consumers. Now is the time to expand your knowledge and circle of influence.
Cannabis-infused beverages are created somewhat differently. Extraction processes and infusion methods are unique between cannabis edibles and cannabis-infused beverages. For these purposes, you might want to also attend our Cannabis Drinks Expo 2021. Check this out as well.
If you have even a small interest in cannabis and food, then come to the Cannabis Edibles Expo 2021. This cannabis segment continues to explode and grow. You will be mesmerized by every new development within the cannabis edibles industry.
Get your tickets here: Chicago
Looking forward to meeting you again next time.