Mexico Inches Towards Marijuana Legalization
Mexico to vote on marijuana legalization by the end of October 2019.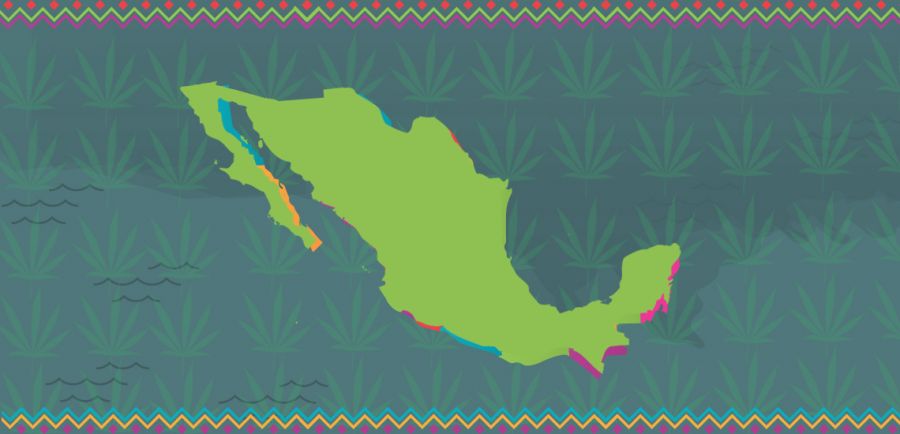 23/10/2019
Back on October 31, 2018, the Supreme Court of Mexico ruled that the law that prohibits the recreational use of cannabis was unconstitutional and the laws are all set to change by the end of October 2019.
Including the judgment of October 2018, the Mexico government has already ruled 5 times that the recreational use of cannabis is unconstitutional. And according to Mexican laws, if the same verdict is made 5 times, it becomes a binding precedent.
Last week on October 17, the Senate committee of Mexico released 42-page draft legislation that included the following spectrum of cannabis legalization.
(a) Storing; (b) harvesting; (c) marketing; (d) consuming; (e) harvesting; (f) cultivating; (g) distributing; (h) packaging; (i) labelling; (j) exporting; (p) prepare (q) produce (r) promote (s) advertise (t) sow; (u) transform (v) transport; (w) supply (x) sell, and) acquire under any title.
The proposed legislation also invites proposals and suggestions from the public. So by the end of this month, lawmakers will formally vote and pass a bill on the legalization of cannabis in Mexico.
"The prohibitionist elimination in the country is good," said Ricardo Monreal, the senate leader of the ruling party in an interview with Reuters.
He also talked about the proposed bill and said that his chamber is putting the finishing touches on it which may allow adults to cultivate six cannabis plants.
"We're thinking that we'll bring the law out, approve it, at the end of October," Monreal said. "That's the schedule we have."
The Bottom Line
If marijuana is legalized in Mexico, then it becomes the third after Canada and Uruguay to do so. Because these are the only countries that have legalized cannabis at a federal level.
If that happens, the country of Mexico will get a major boost in its economy by regulating the cannabis tax structure, thus increasing the tax revenue. And according to Biz Latin Hub, Mexico's government can collect an estimated $1.2 billion in tax after marijuana legalization.
Business opportunities will enter a profitable segment too. On a social level, the employment rate will go up and by decriminalizing marijuana, the crime rate could go down.
Watch this news section of Cannabis Food Show for a further discussion on Mexico's yarn of Cannabis Legalization.
Looking forward to meeting you again next time.