Treat Yourself to an Extraordinary Event - Cannabis Edibles Expo 2021
Exploring Cannabis Edibles Culture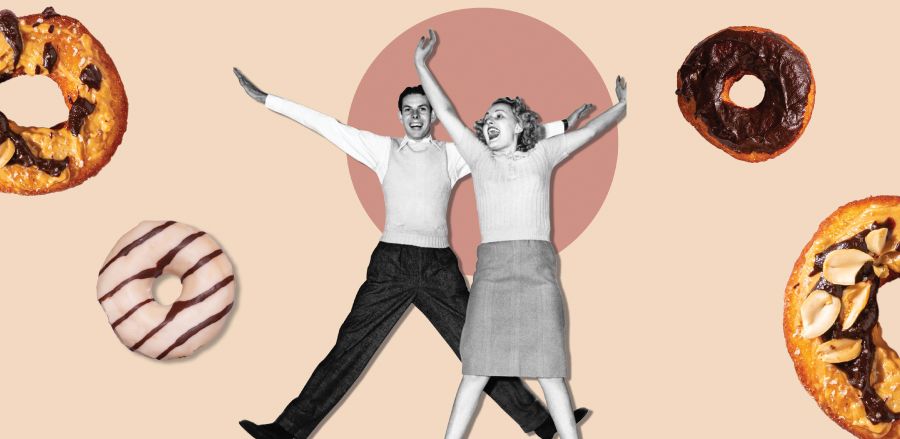 07/10/2021
This opportunity was made for visionaries interested in the cannabis industry. Imagine, walking the trade show floor, seeing and hearing all there is to offer in cannabis edibles; then suddenly an illuminating thought enters your brain. This blazing idea might be for a new aspect of cannabis edibles or a new formulation. This process is very likely to happen at the Cannabis Edibles Expo 2021.
There is a short amount of time left to secure your tickets. Spots are going fast. The best chance you'll have to make connections, partnerships and learn firsthand every delicious nook and cranny of the cannabis edibles industry, is coming your way. You won't want to miss this stunning event.
You can expect warm, smiling faces when you enter the building. People vested in the cannabis industry with decades of experienced craftsmanship. They are ready to share the secrets of crafting delectable cannabis edibles. What a treat!
Exhibitors as far as the eye can see, are ready to help you understand the basics of cannabis edibles. Wander through the exhibition and let your intuition take over. This is a place where dreams can become reality.
Some of the top names in cannabis and cannabis edibles will be present. Bring your burning questions, and receive expert responses. Exhibitors will explain and demonstrate intricate formulations for cannabis edibles. Topics covered will be how to formulate your brand, detailed manufacturing processes and distribution methods, safety, regulations, and compliance. The sky's the limit.
High-quality cannabis edibles are raising the bar where cannabis is concerned. They are becoming ever increasingly popular. Portable, convenient, and health-focused, these gems are rocking the market.
In addition to being portable, the onset of effects from cannabis edibles can take longer to kick in and last a lot longer than smoking or vaping cannabis. This presents versatile options for consumers. Consuming edibles also cut out the harmful residues and tar associated with smoking or vaping.
Edibles that don't get you 'high' are trending across the market. Many formulas are now focused on nonpsychoactive cannabinoids with terpenes and the addition of flavonoids for health-focused, and/or calming effects. The variety of products are expansive and profitable.
Federal enactment initiatives are trying to sort out the regulations needed for the legalization of cannabis across the board. Many states, with more on the way, have already passed legislation that allows for cannabis products to be made from cannabis and hemp. This is either for medical purposes or adult-use markets.
While browsing the booths, take note of future possibilities that might be on the horizon. The world of cannabis is anything but stagnant. New products are emerging all the time.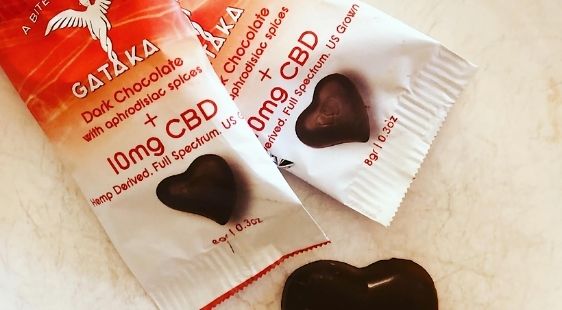 In Frame: One of CEE exhibitors, Gataka Dark Chocolate
The selection of cannabis edibles is impressive. They currently include such yummy goodness as chocolates, gummies, mints, honey, cannabutter, pretzels, and even ice cream. Just about any food can be infused with cannabis, to make a treat or meal.
Chefs have been including cannabis in their cuisines for many years. The art of divining the perfect cannabis meal with all the courses included has been, until recently, a master's realm. Now you can learn how to do this right in your own home.
The world of cannabis and cannabis edibles is growing by leaps and bounds. Cannabis is a major part of the future of alternative health. Cannabis edibles are raising the bar. Higher and higher, this market continues to grow at an astounding rate.
Attending the Cannabis Edibles Expo in Chicago, IL on November 16, 2021, will be an amazing experience. (Just one day after the Cannabis Drinks Expo.) Don't let this opportunity pass through your fingers. Hurry, get your tickets now before it's too late.
Treat yourself to the pleasure of social interaction once again. Come share in the experience you have been craving. The Cannabis Edibles Expo 2021, will fill your heart and mind with stunning impressions, valuable connections, and ideas to take away and start your cannabis edibles brand if you are so inclined.
Everything will be right at your fingertips to see, hear and feel. What an awesome time you will have at the Cannabis Edibles Expo 2021. Don't wait any longer, a feast of exciting information awaits you. Time to treat yourself.
Looking forward to meeting you again next time.