Gataka Chocolate: The Best Cannabis Chocolate Out There
Meet the team of Gataka Wellness at the 2021 Cannabis Edibles Expo in November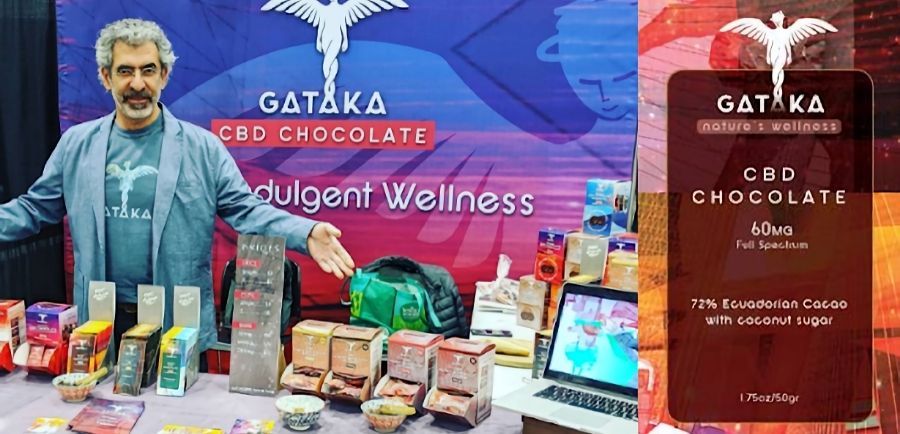 23/08/2021
Gataka Chocolate is a Colorado based CBD craft chocolate company owned and operated by Joel and Gila Dar.
In 2018, after DAR chocolate was up and successfully running, several CBD companies approached them about adding their tinctures to our chocolate to create a new chocolate - a full spectrum hemp/cannabis chocolate edible product.
Most of the CBD chocolates being created in the marijuana industry at that time didn't use high quality chocolate, and so the product wasn't as health conscious as it could be. CBD is a wellness product, but the chocolate used to carry it wasn't health conscious. People thought their handcrafted dark chocolate would be the perfect carrier for chocolate lovers getting into CBD products for the first time.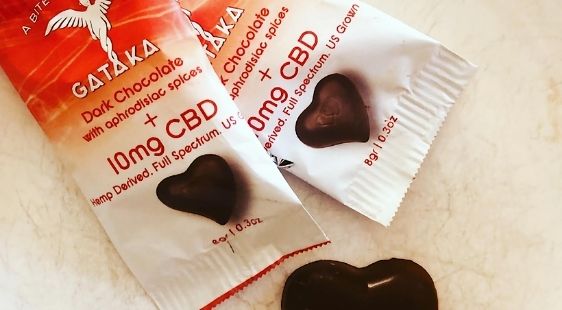 Gataka Dark Chocolate with aphrodisiac spices + 10mg CBD
They started to create the product with full spectrum CBD chocolate to see if it was a product they liked, could do well, and felt would be a good addition to their existing business.

The name GATAKA was chosen because "gataka" means messenger or delivery system in Sanskrit, and they thought that was the perfect name for the way our chocolate acts as a carrier for the CBD.
How they make their cannabis chocolate
The process for making their chocolate starts in a very similar way to the process they use to make dar chocolate, which you can read about more in depth here.
They choose cacao beans from the organic farm based on the very best taste. The beans are roasted and partially ground at their origin, and then they use a 100% cacao liquor to create both their dark chocolate and milk chocolate (they don't make white chocolate).
They create the chocolate in Colorado by placing in it chocolate molds that give the perfect serving size of CBD depending on the bar type. The process of tempering makes our chocolate shiny and snappy just like the best dark chocolate should be. They don't use decarboxylated cannabis, so there will be no "high" feeling like that of traditional "weed chocolates."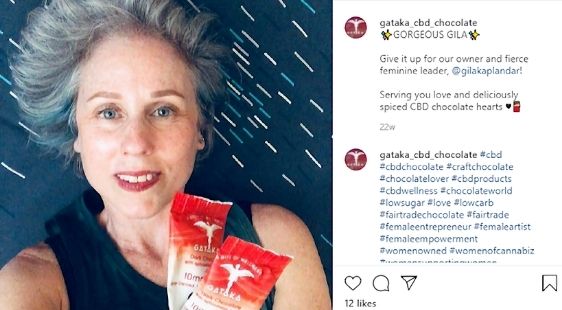 Gila Kaplan-Dar - Owner
They then send the final CBD infused chocolates out for a lab test so that you know we are giving you exactly the amount and type of CBD listed on our packaging. You can find the results of the lab tests here.
Thir chocolate is the best on the market because it is the most natural and health conscious CBD chocolate out there. For dispensaries looking to stock their product or distributors looking to represent, you can meet the team at the Cannabis Edibles Expo in San Francisco on November 12, 2021.
Looking forward to meeting you again next time.