Gourmet Cannabis Edibles by Kaneh Co.
Cannabis infused desserts anyone? Kaneh Co heard you.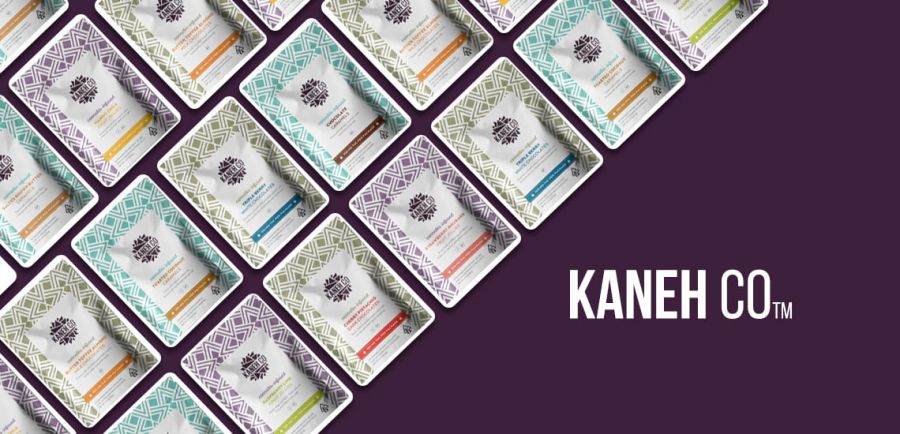 02/12/2019
Kaneh Co. a San Diego, California-based gourmet cannabis company makes nearly 22 distinct Cannabis Infused desserts ranging from brownies to caramels, cookies ,fruit jellies and more.
Co-founder and culinary director of Kaneh Co., Rachel King, a pastry chef says "If you're going to eat an edible, you might as well make it enjoyable".
Launched in 2016, the family owned bakery specializes in California-based legal cannabis products. Kaneh Co. is made up of a close-knit group of individuals brought together by the desire to produce authentic products with integrity and pharmaceutical precision that ultimately benefit the health and lives of the consumers and providers. The company produces wholesome, high-end products that don't compromise on quality ingredients, medicinal purity or presentation.
Kaneh Co. has grown from three to 65 employees since its launch, with edibles sold in more than 200 stores across California. An explosive growth King attributes to meticulous dosing and the belief that edibles customers are looking for a wide variety of sweets that taste just as good as what you'd get in a fine restaurant or candy store.
"As our clientele widens and cannabis becomes more and more accepted by people in different walks of life, they will be looking for a product that is not just a vessel for medication."
From the beginning, King explained she would not sacrifice the quality of her desserts simply because they would be cannabis-infused.
"Considering my background was in pastries and not cannabis, it was really about the food product itself," she said. "I wanted to make sure people were getting a delicious, good product that would get them high, not just something they're trying to choke down to get high."
"Now we have a huge professional kitchen staff with people who used to work in bakeries and restaurants." The baking methods, ingredients and quality control processes at Kaneh Co. are all designed to make your experience the same each time you enjoy their products. Through every stage of production, they have systems in place to ensure that every product is prepared, baked, decorated, sealed, labeled, packaged, and shipped with the highest regard for quality and consistency. Their professional pastry team starts every product by choosing high quality ingredients typically found in fine-dining establishments. These premium ingredients, combined with the team's dedication to their craft show through in the taste and appearance of every product they make with love and care.
Kaneh sells as many as 50,000 products a month, according to King. For now, they're just in California, though the company is exploring licensing in other states. She attributes her company's success to "the quality of the taste, and obviously the consistency of the medication." Ingredients are the same she would use to make desserts in a fine restaurant.
When people get an edible, they expect the potency to be exact, and so does King. She's found a way to finally enjoy cannabis—five milligrams at a time.
She believes the future of edibles is in diversity, offering consumers a wide variety of options.
Let's discover their Cannabis infused Gourmet edibles:
Best of Both Worlds Brownies
Butter Toffee Almond Milk Chocolates
Cherry Pistachio Dark Chocolates
Chocolate Caramels
Confetti Cookies
Chocolate Paleo Bites
S'mores Brownies
Mango Chile Fruit Jellies
Salted Toffee Blondies
View the other products here
"People are getting super creative. The consumer base is widening. People are going to want more things rather than just the same old things. Nothing to disparage the classics, a good chocolate chip cookie or brownie will never get old, but the more people that try edibles, more they will want something different."
That said, she noted that a brownie is Kaneh's best-seller.
"It's the Best of Both Worlds, a classic fudgy brownie. We press in a piece of chocolate-chip cookie."
"It's so good."
(source: Culture Magazine)
Looking forward to meeting you again next time.