Heavenly Edibles Made by Heavenly Sweet
Edibles made easy with a variety of products to suit a variety of tastes and strengths by Heavenly Sweet.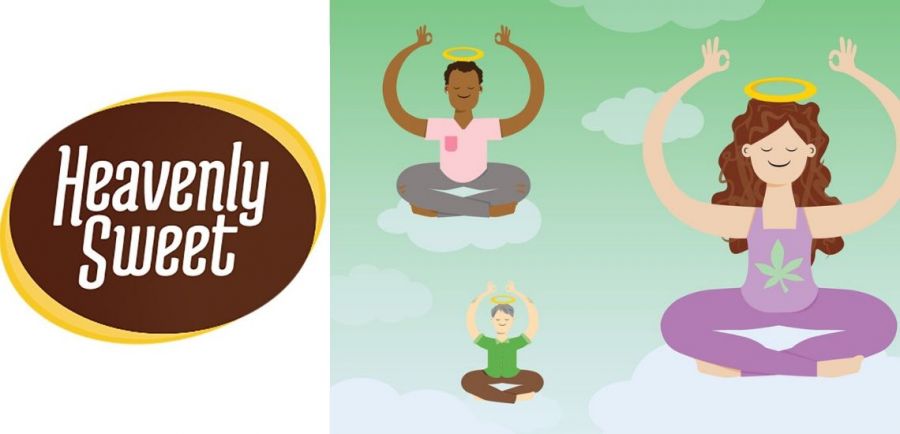 03/02/2020
Heavenly Sweet edibles are made using the finest quality ingredients and prepared to adhere to the highest standards. Their products are prepared by an experienced and knowledgeable ServSafe food-handling staff in a Public Health-certified commercial kitchen. Heavenly Sweet products are created with the adult palate in mind incorporating satisfying flavour and textural combinations with accurate cannabinoid content. Heavenly Sweet edibles are made with high-quality distillate derived from Sativa-dominant hybrid cannabis. They infuse every product with careful precision to provide a consistent effect.
When Heavenly Sweet began in 2008, there were no industry standards for dosing medicated Cannabis edibles. In 2017 Heavenly Sweet adopted the California Department of Public Health and Bureau of Cannabis Control's official guideline of 10mg per dose. Every product is carefully weighed, measured and state-compliance tested and clearly labelled so that consumers can make an informed decision and ensure a satisfying experience. Since 2008, customers' satisfaction is their goal.
Cannabinoid content is listed on each label and step-by-step instructions to determine personal dosing. They make products with a variety of strengths ranging from 10mg, Singles products to our 4oz Medicinal with 2000mg. Whatever your personal dosage is, you can apply it to ANY of Heavenly Sweet's delightfully satisfying handmade items.
The Heavenly Sweets Products
Offering a wide range of 32 ready-to-eat cannabis-infused edible options and 2 cannabutter concentrates to choose from; including sweet, savoury and gluten-free choices to fit your lifestyle. They also make roll-on pain-relieving topicals and THC capsules. Whatever product you choose, you can achieve your desired effect, discretely, whenever needed.
Cannabutter: Get creative with the Heavenly Sweet Cannabutters, which are made with high-quality distillates derived from Sativa-dominant cannabis and clarified dairy butter. It has no colour and very little herbaceous odour to taste so that the flavours in your creations remain centre-stage. Pair it with sweet and savoury dishes
Munchies
Caramel Corn: Move over, Cracker Jacks, there's better caramel corn with a real prize inside! The incredibly crispy caramel corn is full of buttery caramel-ly coated freshly popped gourmet popcorn for a delectable taste experience that melts in your mouth.
Pick yours- Chile Lime Crackers, Cinnful Buddies, Circus Buddies, Muddy Buddies, Ranch Crackers etc.
Singles
Butterscotch Blondie: Rich and buttery, this blondie is a chewy alternative to the traditional chocolate brownie filled with caramel and butterscotch chips. For your safety each product is packaged in a high-barrier, child-resistant one-time use bag which gives it a long-shelf life. No refrigeration required.
Pick yours- Milk Chocolate Mint Single, Dark Chocolate Orange Single, and White Chocolate Raspberry Single.
Squookies
Lemon Drop Squookie: A delightfully bright and citrusy cookie with fresh lemon zest, a sprinkle of sugar on top.
Snickerdoodle- The silliest name brings the sweetest flavor! This superb snickerdoodle squookie has a buttery, light taste, caramelized with a generous coating of cinnamon sugar.
Pick yours- Chocolate Chip, Gingersnap, Gingersnap, Salted Caramel, White Chocolate Macadamia etc
Treats
Maui Waui: Enjoy a stay-cation when you bite into our Maui Waui Treat. Loaded with coconut, toasted macadamia nuts, topped with white and dark chocolates, then finished with more macadamia nuts, be transported to your tropical happy place.
Berry Crunch: So delicious, even a Captain would envy this treat. The berry crunch treat is made with crunchy berry-flavored multi-grain cereal and melted marshmallows, finished with a touch of white chocolate. Cutting guide included in package.
Pick yours- Cookies & Cream, Peanut Butter, Rocky Road, Rainbow etc
Bars
Dark Chocolate Cherry Bar: Rich dark chocolate combined with pure sweet cherry oil and infused with 4mg CBD and 20mg THC for a two-serving classic confection. So dreamy, it melts in your mouth. Each bar is scored for easy portioning into 2 servings.
Pick yours- Cookies & Cream Bar, Milk Chocolate Crunch Bar
Read more about their products here
Follow them on Instagram and Facebook
Image and Information Credit: Heavenly Sweet and Weedmaps
Looking forward to meeting you again next time.